Versailles firefighters got some backup from Friendship Fire Department.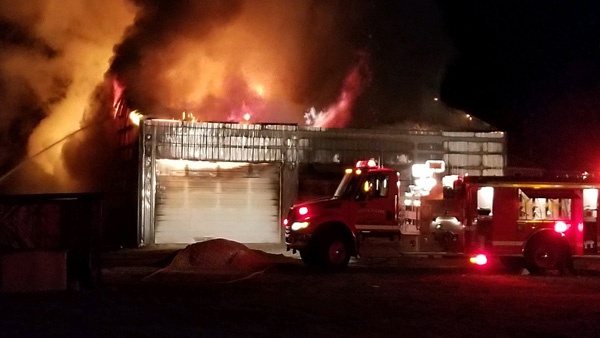 Photo by Friendship Fire Department.
(Versailles, Ind.) - It was a busy Friday night for fire departments in Ripley County.
Versailles Fire Department assisted Holton firefighters with a barn fire on County Road 100 South. One firefighter was transported from the scene to Margaret Mary Hospital for evaluation.
During that fire, there was a second call to another barn fire in the Versailles area. Friendship Fire Department responded to and put out that blaze.
Both fires remain under investigation.