An 18-year-old from West Harrison was injured in the crash.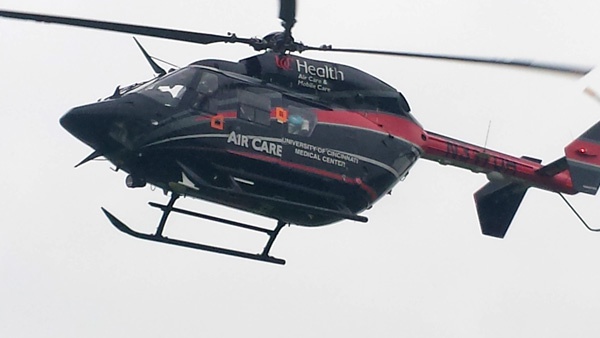 (Franklin County, Ind.) – Air care had to be called to a two-vehicle accident in Franklin County over the weekend.
According to the Franklin County Sheriff's Department, two vehicles were involved in a crash at State Road 252 and Drewersburg Road.
Deputies determined that Ashley Meyer, 18, of West Harrison, was northbound on Drewersburg Road when she failed to yield the right of way and turned onto State Road 252 into the path of an oncoming Ford F-350.
Meyer was airlifted to UC Medical Center with unknown injuries.
The driver of the Ford, a 16-year-old from Hamilton, Ohio, was not injured.