The incident took place late Sunday night.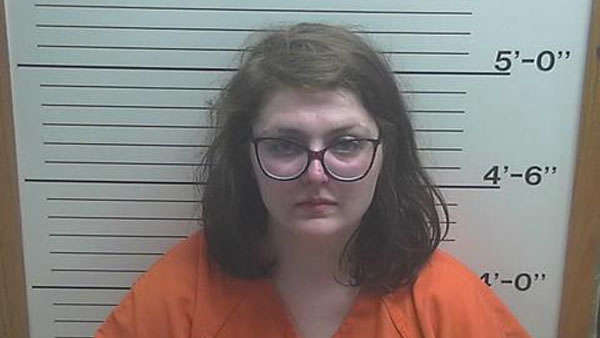 Savannah M. Meyers. Photo by the Dearborn County Sheriff's Office.
(Lawrenceburg, Ind.) - An Ohio woman has been charged for allegedly stealing an ambulance.
Savannah M. Meyers, 26, of Milford, Ohio, was taken into custody on July 4 and charged with Auto Theft (Level 6 Felony), Operating While Intoxicated (Endangerment), Class A Misdemeanor, Failure to Stop After Accident (Property), Class B Misdemeanor, and Reckless Driving (Speed), Class C Misdemeanor.
According to a probable cause affidavit, Dearborn County Dispatch issued a broadcast that a PTS ambulance was stolen from St. Elizabeth Dearborn late Sunday night.
Lawrenceburg Police responded to the call and eventually located the ambulance unoccupied on Nelson Drive with heavy front end damage. A white passenger vehicle had also suffered heavy rear end damage.
Meyers was located a short distance away and taken into custody without incident.
The investigation found that Meyers walked towards the ER from the area between Pine Knoll and OrthoCincy and approached the driver side door of the ambulance. She was out of surveillance camera view when the ambulance took off at a high rate of speed towards the intersection of Wilson Creek Road and Nelson Drive. Police say Meyers failed to stop at a stop sign and crashed into the back of a parked car on the right hand side of the road.
Meyers allegedly admitted to consuming alcohol and marijuana prior to the incident. She stated that as the night went on people at the party she attended stated it would "be cool" if someone stole the ambulance that was located at the hospital. Meyers added that she did not remember walking to the ER or anything after, until she was located by police.
Lawrenceburg Police were advised by St. Elizabeth nursing staff that the stolen ambulance was getting prepared to transport a subject out of the ER, but then had to wait longer for care due to no transport.
Meyers appeared in court this week for her initial hearing. She remains in Dearborn County Law Enforcement Center on $10,000 surety and $2,000 cash bond.
A pre-trial hearing is set for August 30.