A witness saw Skylar Williams appearing to ask for help at a Gallatin County gas station just before the chase began.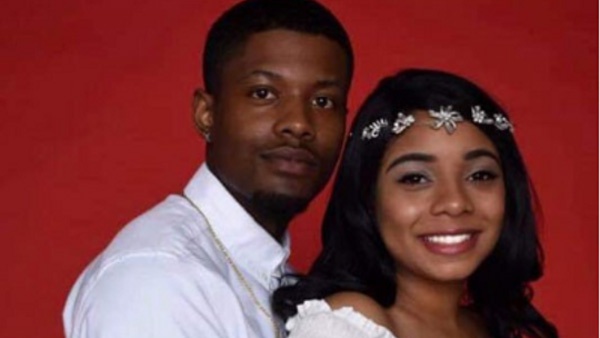 Ty'rell Pounds has been identified as the suspect in the police pursuit on Interstate 71 in Kentucky, which ended with his death and the death of abduction victim Skylar Williams. Ohio State University photo.
(Oldham County, Ky.) - Kentucky State Police say a male vehicle chase suspect opened fire inside his vehicle after crashing on an Interstate 71 exit ramp Monday
It is unclear whether a woman inside the vehicle was struck by bullets from the suspect's weapon or those of officers returning fire before she died.
The suspect has been identified as Ty'rell Pounds, 24, of Mansfield, Ohio. The victim in the vehicle was Ohio State University Mansfield student Skylar Williams, 20. Pounds had been reported as the suspect in the abduction of Williams in Ohio.
Dispatchers in Gallatin County received a 911 call Monday afternoon from a witness stating they observed a distressed female at a gas station that was forced into a vehicle by a male. The vehicle sped off on I-71 heading south.
KSP troopers encountered the suspect vehicle on the interstate in Henry County. The pursuit continued for about 20 more miles until the fleeing driver wrecked at the Exit 14 off-ramp in Oldham County.
"While attempting to apprehend the suspect the trooper heard a gunshot coming from within the vehicle which he perceived as an immediate deadly threat to himself and the female passenger. The trooper drew his service weapon and fired at which time the suspect was struck resulting in his death at the scene. During this event, the female passenger was struck by at least one round of gunfire," a KSP news release stated.
Williams was transported by Oldham County EMS to the University of Louisville Hospital where she was pronounced dead.
The investigation is being led by the Kentucky State Police Critical Incident Response Team.
Kentucky State Police was assisted by the Oldham County Police Department, Oldham County Sheriff's Office, Oldham County EMS and the Gallatin County Sheriff's Office.
RELATED STORIES: