After a soggy week, nearly all area roads, ferry boats, and casinos are open again.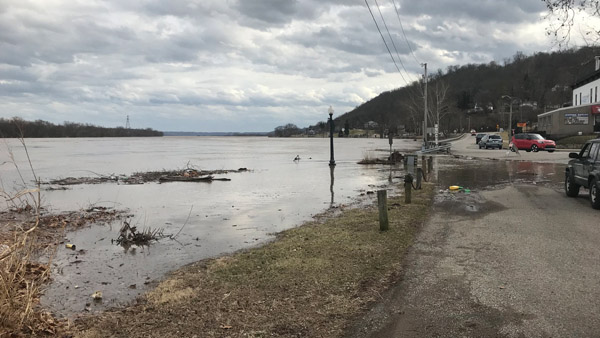 Ohio River at State Road 56 in Aurora. File photo.
(Aurora, Ind.) - Flood waters have subsided in the tri-state.
After several days over it, the Ohio River fell back below flood stage of 52 feet early Sunday morning. As of Monday morning, the river level is at 47 feet and falling.
State Road 56 in downtown Aurora reopened over the weekend. So have many other roads that had been closed due to high water.
The Anderson Ferry and the MS Lucky Lady ferry at Rising Star Casino have reopened after being shut down last week. Belterra Casino in Switzerland County reopened its riverboat Saturday afternoon.