Congratulations to Peyton Merica.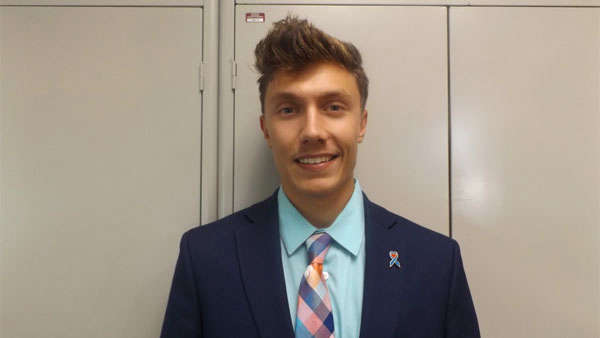 Peyton Merica. Photo provided.
(Rising Sun, Ind.) - The Ohio County Community Foundation is delighted to announce the recipient of the 2023 Lilly Endowment Community Scholarship for Ohio County is Peyton Merica of Rising Sun High School. Lilly Endowment Community Scholars are known for the community involvement, academic achievement, character, and leadership. Peyton is the son of Jason and Lindsey Merica of Rising Sun.
At the time his application was being reviewed, Peyton ranked 4th in his graduating class and has received academic high honors awards. Peyton has logged 229 hours of community service for various community non-profits while holding down a job and participating in sports, school activities and being active in his church. He has been a member of the Rising Sun High School basketball, baseball, track and cross country teams where he received many awards and recognitions. He excelled as a member of the Cross Country team and was awarded MVP, Scoring Champion, ORVC Champion, All Conference, All Sectional, Regional Finalist and Semi-State Finalist.
"Peyton's leadership abilities along with his well-spoken confidence and determination about his future plans appealed to the nominating committee. The committee found him extremely knowledgeable about the career path and degree he has mapped out to pursue. As a hobby, Peyton takes pictures and drone videos to record family vacations and places that are special to him. He has used his talents to create informative videos for community organizations and his church. He has built his own website, YouTube channel and Instagram account to display his photos and videos. This hobby has led Peyton to his interest in aviation, unmanned aerial systems (drones), film and photography. He plans to attend Purdue University in the fall to pursue a Bachelor's Degree in Aviation and Aerospace and a possible minor in film and photography", stated Stephanie Scott, Ohio County Community Foundation Program Coordinator.
When Peyton was asked how he felt about being named the 2023 Ohio County Lilly Endowment Community Scholar, Peyton replied, "Thank you so much for naming me the Lilly Scholar! I am extremely honored to earn this, and this is a true blessing from God. I have big plans for a future in aviation and travel and this will help me pursue those goals. I have high standards and will represent our school and Ohio County well."
Each Lilly Endowment Community Scholarship provides for full tuition, required fees and a special allocation of up to $900 per year for required books and required equipment for four years. The scholarship is for undergraduate students studying on a full-time basis leading to a baccalaureate degree at any eligible Indiana public or private nonprofit college or university. Lilly Endowment Community Scholars may also participate in the Lilly Scholars Network (LSN), which connects both current scholars and alumni with resources and opportunities to be active leaders on their campuses and in their communities. Both the scholarship program and LSN are supported by grants from Lilly Endowment to Independent Colleges of Indiana (ICI) and Indiana Humanities.
This past fall, scholarship applications were submitted from the senior class of Rising Sun High School. The committee used a blind process to evaluate the applications. In determining Ohio County's Lilly Endowment Community Scholar nominee, consideration was given based on the scholarship criteria which include academics, financial need, activities (extra-curricular, sports activities and employment), community volunteer activities, leadership roles and a written essay. Five finalists were selected based on their application score and were interviewed individually by members of the selection committee. The selection committee then forwards the nominees' information to Independent Colleges of Indiana, Inc. which then makes the final selection of the recipient.
"Peyton was chosen from an excellent pool of applicants for this prestigious scholarship", stated Jane Angst, Ohio County Community Foundation, Executive Director. "Each of the finalist were a joy to interview and possessed exceptional qualities. The Ohio County Community Foundation is pleased to name the remaining four finalists, Ruby Thompson, Kaitlyn Wilson, Ethan Warr and Sydney Halloran, as Ohio County Community Foundation Scholars and they will each receive a $4,000 scholarship."
The Lilly Endowment Community Scholarship program is administered statewide by ICI with local support from Indiana community foundations. Lilly Endowment created the Lilly Endowment Community Scholarship Program for the 1998-1999 school year and has supported the program every year since with tuition grants totaling in excess of 486 million. More than 5,000 Indiana students have received the Lilly Endowment Community scholarship since the program's inception.
The primary purposes of the Lilly Endowment Community Scholarship Program are 1) to help raise the level of educational attainment in Indiana; 2) to increase awareness of the beneficial roles Indiana community foundations can play in their communities; and 3) to encourage and support the efforts of current and past Lilly Endowment Community Scholars to engage with each other and with Indiana business, governmental, educational, nonprofit and civic leaders to improve the quality of life in Indiana generally and in local communities throughout the state. This year is the 26th cohort of the awarding of the Lilly Endowment Community Scholarship.
The Ohio County Community Foundation was founded in 1998. The mission of the Ohio County Community Foundation is to build, manage and distribute a lasting source of charitable funds for Ohio County. Grants are awarded to local non-profits whose projects and programs benefit Ohio County in the areas of human services, community development, scholarships, education, health and cultural affairs. The Foundation office is located at 330 Industrial Access Drive, Rising Sun, IN. For information concerning the Lilly Endowment Community Scholarship or other scholarships or grants administered by the Ohio County Community Foundation, please call 812-438-9401, email sscott@occfrisingsun or visit our website at occfrisingsun.com.