A home was destroyed by fire Wednesday.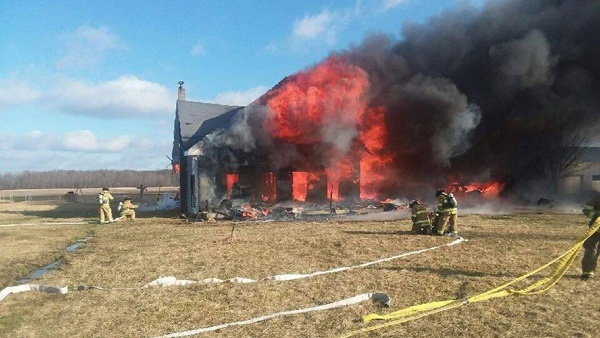 Photo by Versailles Fire Rescue.
(Rexville, Ind.) – A Ripley County family lost their home and everything in it when a fire broke out Wednesday.
The fire was reported at around 9:15 a.m. on the 2800 block of West County Road 800 South, near Rexville. The home became fully engulfed.
Residents made it out of the burning home. Nobody was injured, according to fire departments on the scene.
A cause has not been released.
Versailles Fire Department was assisted by departments from New Marion, Osgood, Friendship, Milan, and Madison Township. Also aiding at the scene were Rescue 69 and Ripley County EMS. Aurora Fire Department helped provide coverage for the area.
Shelby Christian Church provided food and drinks to support firefighters.