The fire broke out on North Street on Saturday afternoon.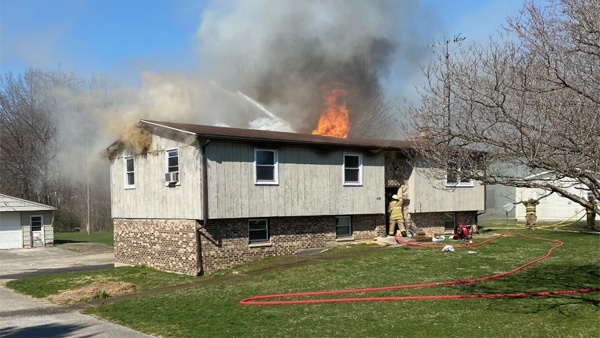 Photo by Osgood Volunteer Fire Department.
(Osgood, Ind.) – A local family lost their home in a fire over the weekend.
Osgood Volunteer Fire Department along responded to a home on North Street on Saturday around 4:24 p.m.
Upon arriving at the scene, firefighters found a by-level home with heavy smoke and fire.
No one was in the home at the time of the fire, but the home was deemed a complete loss. The Red Cross is assisting the family impacted.
Osgood Fire Chief Kyle Negangard says the fire started in the kitchen.
Napoleon Fire, Versailles Fire, Ripley County EMS, and Duke Energy assisted at the scene.