Firefighters acted quickly to keep the fire from spreading to nearby structures.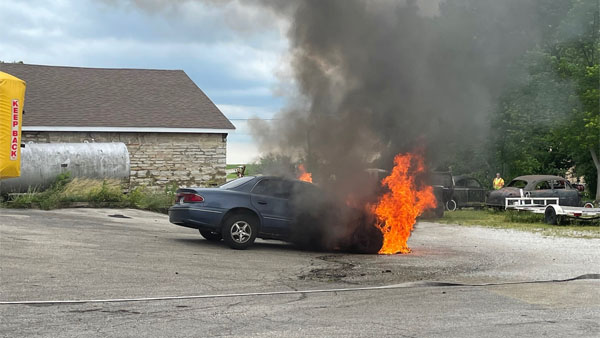 (Napoleon, Ind.) – Nobody was injured in a scary vehicle fire earlier this week.
Napoleon Volunteer Fire Department responded to the fire in the area of U.S. 421 and Millhousen Road on Monday afternoon.
Firefighters were able to contain the flames to the engine compartment.
While there were no injuries reported, the vehicle was a total loss.
A cause of the fire was not released.