Batesville Fire Department and Batesville EMS assisted in the call.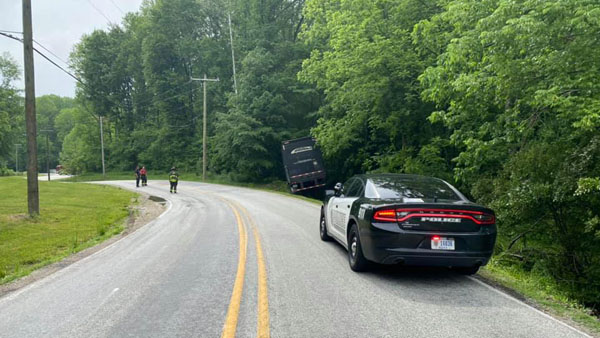 Photo by Batesville Police Department
(Batesville, Ind.) - A semi with a trailer attached went off the road late Wednesday afternoon.
Batesville Police Department reported Benjamin J. Williams, 32 of Janesville, Wisconsin was traveling South on State Road 229 near Brum Woods when the accident occurred.
Williams told police he was attempting to grab a bottle of water from the front cab of the truck. In doing so he failed to negotiate the turn causing him to run off the road into a ditch and multiple trees.
Williams was not injured in the accident.
Batesville Police were assisted by the Batesville Fire Department and Batesville EMS.