The incident occurred along Burlington Pike on November 16.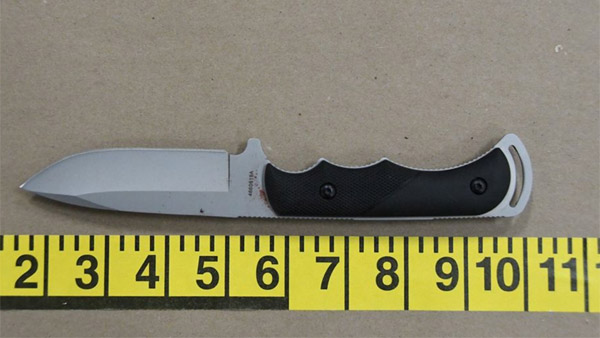 Photo by the Boone County Sheriff's Office.
(Burlington, Ky.) – No charges have been filed after a stabbing in northern Kentucky.
Boone County Sheriff's deputies were dispatched to the 1700 block of Burlington Pike on November 16 for an unknown problem.
Once on the scene, deputies learned a person had been stabbed. That person was identified as Samuel J. Bowcock, of California, Kentucky.
According to a news release Thursday, Bowcock was intoxicated at a Hebron bar when he called At Your Service Taxi.
Bowcock's destination was a hotel in Florence but he couldn't provide directions. The taxi driver pulled over to look up the directions. At that time, Bowcock became argumentative due to the meter running while the taxi was stopped.
He eventually moved to the seat behind the taxi driver and allegedly began choking him as he was driving on Burlington Pike.
The driver grabbed a fix blade knife and stabbed Bowcock multiple times. He then stopped the taxi and exited the vehicle to call 911.
The driver said Bowcock climbed into the driver's seat and appeared like he was trying to steal the vehicle.
Police arrived and removed Bowcock from the vehicle. He quickly fell to the ground and was unconscious due to heavy bleeding.
Bowcock was transported to UC Medical Center with stab wounds to his face, bicep and shoulder.
Upon being released, Bowcock told detectives he doesn't recall his attack on the driver or being stabbed.