The grand opening of Harmony Health facility happens Aug. 1 across from Switzerland County Schools.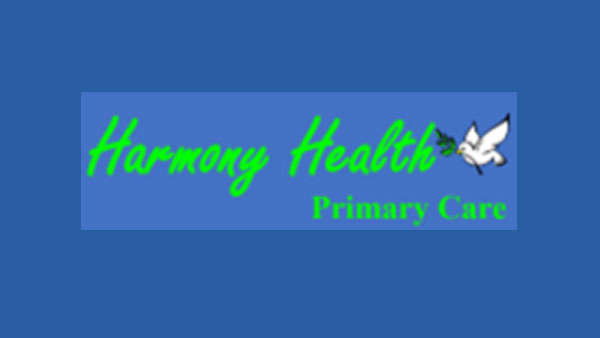 (Vevay, Ind.) - A new health center adjacent to Switzerland County Schools is expected to improve access to health care for more than 1,400 schoolchildren and will provide care to families, staff, and community members as well.
The facility, located at 1037 W. Main St. in Vevay, previously offered behavioral health services. The 7,378 square foot facility is operated by Harmony Health Primary Care, a division of Community Mental Health Center. It has recently been renovated to allow for primary care services in addition to behavioral health. An open house is planned for 11 a.m.-3 p.m. Saturday, July 30, and a ribbon cutting ceremony is planned for 11 a.m.-noon Monday, Aug. 1. The center will begin seeing patients in early August.
The project is funded by a grant to Community Mental Health Center from Interact for Health, a private foundation working to improve the health of all people in 20 counties around Cincinnati.
"If you or your child is sick, getting the care you need can be difficult, and may involve more than an hour's drive," said Tracy Mock, Director of CCBHC, Community Mental Health Center. "We're hoping the new center in Vevay will change that, offering access to basic physical and mental health care when needed, at a location that's convenient for local families. It's important to note that the new center is open to anyone—not just those who have previous patients of CMHC. " 
Medical services at the new center will be provided by nurse practitioner Samantha Sparks, a native of Switzerland County, and will include routine medical care, sick visits, well-child checks, sports physicals, screenings (such as developmental, ADHD, diabetes, cholesterol, vision, hearing, and BMI). Behavioral health service will continue to be provided by Community Mental Health Center. Appointments will be available in person and via telehealth.
"In Switzerland County, we're striving to meet all the needs of our students," said Rod Hite, Superintendent. "With this newly renovated center located near three of our schools, students and staff can access quality, affordable health care and then quickly return to the classroom to continue learning. Parents don't need to take time off work or arrange transportation to doctor's appointments."
The center will be the fourth operated by Harmony Health, which has locations in Lawrenceburg, Batesville and St. Leon. It will be open 40 hours per week and will offer evening appointments two nights per week. Same-day appointments are available. It will accept Medicare and Medicaid, and most private insurance plans. It will offer services on a sliding fee scale for those without health coverage. Planning is underway to add a food pantry to the center as well.
Health and economic data show the need for a health center in Switzerland County. More than 50% of students in the school district are eligible for free and reduced lunch. More than 14% of residents are living in poverty—higher than the state average, according to the U.S. Census Bureau. Further, the number of doctors, dental care providers and mental health providers in the county per capita is far lower than state or national averages, according to the County Health Rankings.
"Families in Switzerland County have often faced barriers getting the health care that they need," said Kate Schroder, President and CEO of Interact for Health. "It shouldn't be that way. By investing in this health center, accessible to the nearby schools, we hope to help partners in Switzerland County improve health outcomes and reduce health disparities."
For an appointment at the health center, please call 812-532-3496 Consent forms will also be available via Switzerland County school nurses and can be found online at https://cmhcinc.org/programs-services/harmony-health/.