Team up with the DEA to responsibly take care of prescription drugs.
-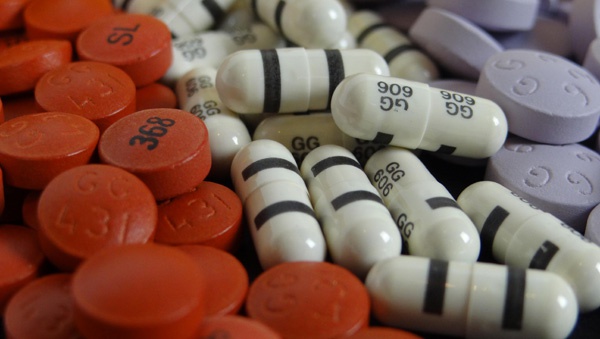 (Dearborn Co., Ind.) - National Prescription Drug Take Back Day is back to educate the public about the safety of prescription drugs.
The Drug Enforcement Administration will host the national effort this Saturday, October 26, from 10 AM - 2 PM.
The DEA's National Prescription Drug Take Back Day "aims to provide a safe, convenient, and responsible means of disposing of prescription drugs, while also educating the general public about the potential for abuse of medications."
The Drug Take Back gives the public the opportunity to drop off expired, unused, or unwanted prescriptions to be disposed of properly.
There will be collection sites all over the country, including many sites around Eagle Country.
Some local collection sites are:
-Lawrenceburg: LAWRENCEBURG POLICE DEPT. / LAWRENCEBURG KROGER STORE / 880 W. EADS PKWY
-Versailles: INDIANA STATE POLICE / INDIANA STATE POLICE DISTRICT 42 / 902 SOUTH ADAMS STREET
-Cleves: CLEVES POLICE DEPARTMENT / CLEVES POLICE DEPARTMENT / 101 N. MIAMI AVE
-Burlington: BOONE COUNTY SHERIFFS OFFICE / BURLINGTON KROGER / 1751 PATRICK DR
-Florence: FLORENCE POLICE DEPARTMENT / KROGER PHARMACY FLORENCE / 7685 MALL ROAD
For more locations, you can visit the DEA website and enter your location.