Quick response prevented the fires from spreading in wooded areas.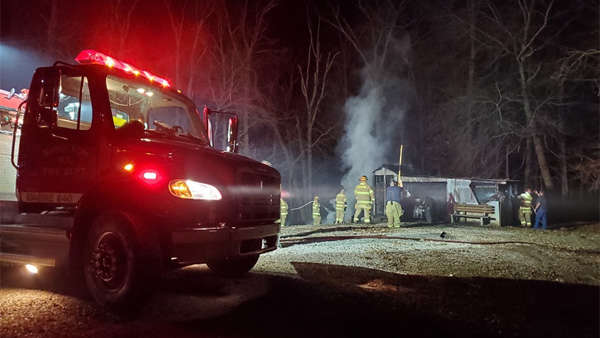 Photo by Napoleon Volunteer Fire Department.
(Napoleon, Ind.) – It has been a busy couple of days for Napoleon Volunteer Firefighters.
On Sunday evening, Napoleon firefighters were called to a residence on N. Baseline Road for an outdoor fire that got out of control and spread to a structure.
The fire was stopped before it could spread into a nearby wooded area, but a small shed was destroyed.
No injuries were reported.
On Monday, Napoleon firefighters provided mutual aid to Batesville Fire and Rescue at a residence on County Road 50 W.
At the scene, firefighters located a large brush fire in a wooded area.
The fire was quickly brought under control with help from Morris Fire.