UPDATE: Two vehicles collided head-on on the State Line Road hill early Tuesday morning.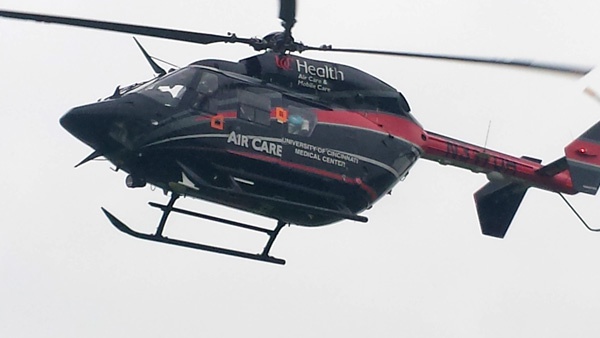 File photo
Update published at 8:38 a.m.:
Three people were hurt when two vehicles collided head-on Tuesday morning on State Line Road.
The collision was reported at 4:32 a.m. on the 20100 block of State Line Road.
Sheriff Shane McHenry says a male was trapped in one of the vehicles and had to be extricated. That victim was later flown to University of Cincinnati Medical Center by Air Care.
Another occupant from that vehicle was taken to Highpoint Health.
The driver of the other vehicle was also transported to Highpoint Health.
The crash is still under investigation by the Dearborn County Sheriff's Department.
Greendale Police, Hidden Valley Deputies and Bright Fire & EMS assisted at the crash scene.
Original story published at 6:36 a.m.:
(Dearborn County, Ind.) - A medical helicopter was called after a two-vehicle crash on State Line Road in Dearborn County Tuesday morning.
The wreck occurred on the State Line Road hill near Augusta Drive at around 4:30 a.m.
There is no word on the names or conditions of those injured in the crash.
State Line Road reopened at about 6:30 a.m. Traffic was being diverted onto Augusta Drive during the closure.