The three-vehicle crash closed U.S. 52 on Saturday, July 27.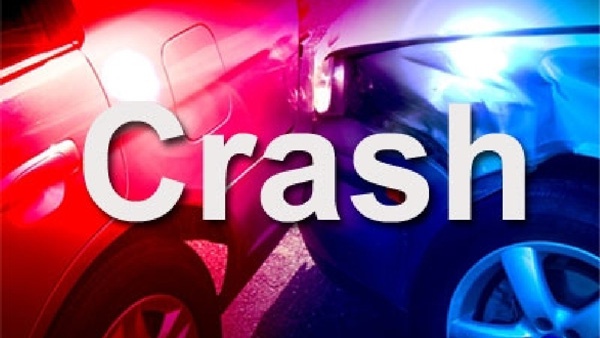 (Franklin County, Ind.) - Several people were injured, one of them a critically hurt motorcyclist, in a three-vehicle crash on U.S. 52 in Franklin County on Saturday, July 27.
The Franklin County Sheriff's Department says the wreck happened in the 10000 block of U.S. 52 at around 12:45 p.m.
Deputies determined John H. Lockridge II, 40, of Brookville, was operating a 2010 Harley Davidson eastbound on U.S. 52 when he wrecked into the rear of a 2009 Chevrolet Cobalt being driven by Taylor A. Stewart, 18, of Brookville.
Lockridge was thrown from his motorcycle.
Stewart told deputies she was stopped to make a left turn into a private driveway. Witnesses said it appeared Lockridge did not notice the Chevrolet making the left turn.
The impact of the motorcycle forced Stewart's vehicle into the westbound lane where it was hit in the passenger side by an oncoming 2014 Jeep Compass driven by Darrell R. Haas, 58, of Brookville.
The Cobalt and Compass each traveled off the north side of the highway.
Lockridge was flown from the scene by Stat Flight to St. Vincent Hospital in Indianapolis, where he was listed in critical condition. Deputies said he was not wearing a helmet at the time of the crash.
Stewart was taken by private vehicle to a local urgent care office for precautionary measures. A 15-year-old passenger in her car was taken by Fayette County EMS to McCullough-Hyde Hospital in Oxford, Ohio with injuries.
Haas and a passenger in his vehicle were each taken by private vehicle to Margaret Mary Hospital in Batesville for treatment of minor injuries.
Stewart, Haas, and the occupants of their vehicles were wearing seatbelts at the time of the crash.
Deputies were assisted by the Brookville Police Department, Brookville Volunteer Fire Department, Brookville EMS #2, Responder 24, and Fayette County EMS.