"When You're Here, You're Home."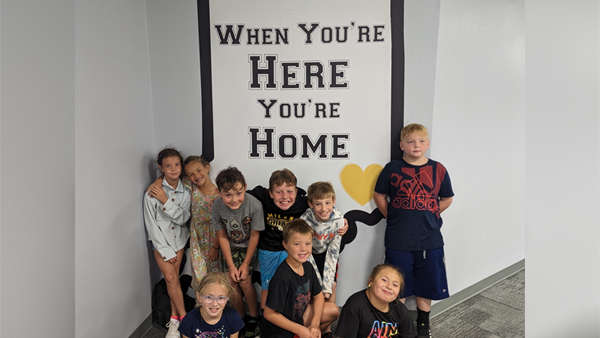 Photo provided.
(Milan, Ind.) - There is a new addition to the hallways of Milan Elementary School.
The mural featuring the state of Indiana, reads "When You're Here, You're Home".
That is a saying that is made every day on the morning announcements from principal Travis Rohrig. Now students get a visual display as a reminder of this kind of sentiment.
"Milan Elementary strives to provide a caring environment where all students are welcome to learn," reads a statement from Milan Schools.
The students pictured in front of the mural are from Ms. Hensley's 3rd grade class.
In other Milan Schools news, the high school homecoming court was celebrated on September 8 at halftime of Milan football's 50-7 win over Switzerland County.
Ben Riehle and Margot Keller were named the King and Queen.
Ayden Potts, Liam Horton, Dylan Thomas, Kaitlyn Carpenter, Alyssa Phelps, and Magdalene Hudepohl rounded out the homecoming court.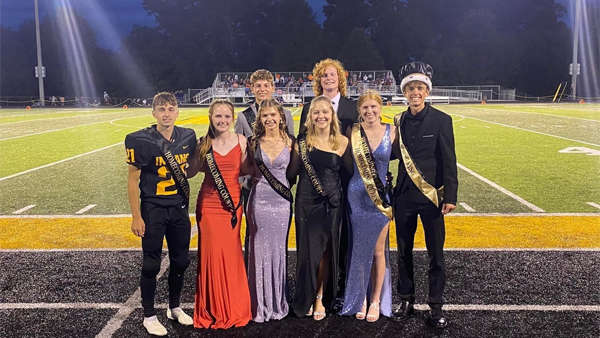 Photo provided.