Bill Neyer will seek a second term in 2019.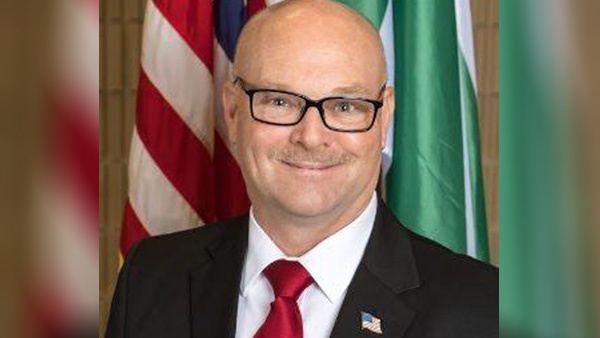 Harrison Mayor Bill Neyer. City of Harrison photo.
(Harrison, Oh.) - The Mayor of Harrison is running for re-election.
Bill Neyer tells The Harrison Press he will seek a second term this year. A former city councilman for 14 years, he was elected mayor in 2015.
He will be challenged in the May GOP primary election by Cindy Abrams. The Republican city councilwoman announced her mayoral run last year.
According to the Hamilton County Board of Elections, no Democrats have filed to run for mayor in Harrison as of Thursday, January 30.
Primary Election Day in Ohio is May 7, 2019.
RELATED STORIES:
VIDEO: Harrison Councilwoman Abrams Sets Sights On Mayor's Office