Steve Linkmeyer and Brian Bischoff are taking legal action after the Lawrenceburg city attorney said they were hiding money in shell companies.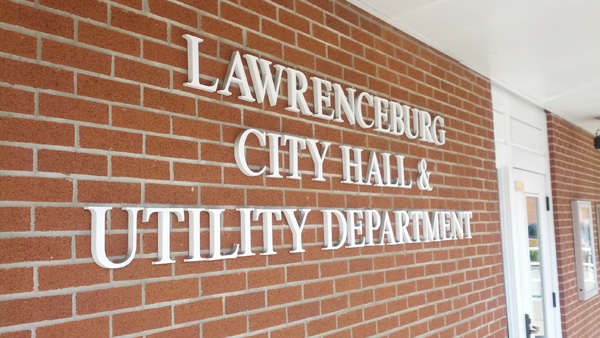 File photo
(Lawrenceburg, Ind.) - A candidate for Mayor of Lawrenceburg and his business partner are suing the city's attorney for alleged defamation.
Steve Linkmeyer is a Republican candidate for mayor in the upcoming May primary election. Brian Bischoff, the son of former local state representative Bob Bischoff, is his business partner.
"In business as well as politics, your reputation is as important as your heartbeat," the partners said in a press release send to local media Wednesday.
It's been an ongoing legal saga between the city and Linkmeyer. He sued the city in 2015 for damages regarding a failed development agreement regarding the city's reversal on a promise to run utilities to an apartment complex. The city had loaned Linkmeyer and Bischoff millions to complete the project.
The city, however, was successful in a counterclaim and last May a Dearborn County judge awarded the city a judgment of $3.174 million, plus interest, to be paid by Linkmeyer and Bischoff. Last month, the judge ordered that the city can collect the awarded damages from 21 limited liability companies Bischoff and Linkmeyer have ownership interest in.
Following the court's ruling, Lawrenceburg City Attorney Del Weldon said Bischoff and Linkmeyer were trying to hide the assets in those various LLCs.
"They have been hiding their assets from the many people and businesses they have defrauded, as well as the city," Weldon told Eagle Country 99.3 in a February 12 report. "This moves us a step closer to recovering over $3 million they owe the citizens of Lawrenceburg."
Weldon also wrote on his personal Facebook page: "We are pleased that this ruling will stop them from attempting to hide their assets in shell companies, as they have tried to do in other lawsuits."
Those statements have apparently not sat well with Bischoff and Linkmeyer. On March 13, an attorney for the two submitted a tort claim notice to Weldon, Mayor Kelly Mollaun, the president of Lawrenceburg Common Council, the Indiana Police Subdivision Risk Management Commission and Indiana Attorney General Curtis Hill.
The tort claim alleges "liability against the City of Lawrenceburg arising out of the facts set forth below." The claim goes on to reference Weldon's statements to Eagle Country 99.3 and on his own social media accounts, calling the statements defamatory and false.
"When the statements were made, Mr. Weldon was acting in his capacity as attorney and agent for the City of Lawrenceburg, while actively engaged in litigation with the Claimants, and the statements were made in furtherance of the City's objectives and efforts to collect money allegedly owed by the Claimants," the business partners' attorney wrote in the tort claim notice.
The tort claim seeks damages "in the full amount of compensation permitted by law."
Indiana's tort claim law gives the city 90 days to either approve or deny Bischoff and Linkmeyer's claim. If it is denied by the city, they could then file a lawsuit against Lawrenceburg.
In addition to the tort claim, Bischoff and Linkmeyer also filed a lawsuit in Dearborn Superior Court II and demand for jury trial against Weldon and his lawfirm, The Pillar Law Group, LLP. It also alleges defamation in regards to the same statements and their impact on the "Plaintiffs' character and reputation in the community in general and in the trades and financial community."
"Justice should be blind and we should all be treated fairly and equally by the law," Linkmeyer and Bischoff's press release stated. "No one wants to be accused of defrauding anyone, and we all have a right to stand up for ourselves when false statements are made."
Asked to comment on the new lawsuit and tort claim on Thursday, Weldon stated simply "This action is without merit and will be defended."
Mayor Kelly Mollaun declined to comment.
Linkmeyer is challenging Mollaun for the Republican nomination for mayor in the May 7 primary election. Former Democratic city councilman Mike Lawrence is a third candidate in the GOP race.
The tort claim notice states that Linkmeyer resides at an address in Greenwood, Indiana – well outside of the city limits of the city where he is currently running for office. His stated residential address is for the office building where Bischoff's wealth management business is located.
On his declaration of candidacy and campaign finance forms, Linkmeyer has listed an address on Walnut Street in Lawrenceburg as his residence.
RELATED STORIES:
Court Order Allows L'burg To Get Loan Repayment From Mayor Candidate Linkmeyer, Partner
L'burg Council Narrowly Shoots Down Developer's Proposal
L'burg May Look Past Lawsuit To Drive Current, Future Economic Development
Laborers' Lawsuit Against Construction Company Granted Class Status