Chip Perfect's resignation went into effect today.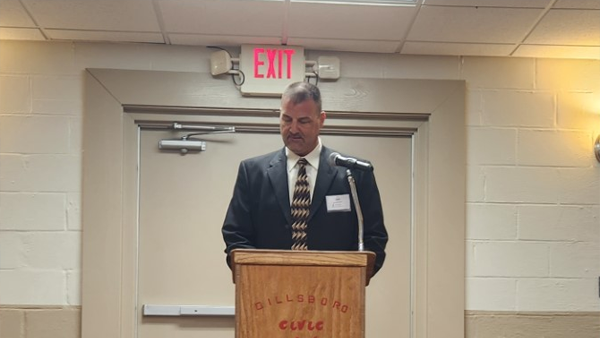 Randy Maxwell. File photo.
INDIANAPOLIS – State Senator-Elect Randy Maxwell (R-Guilford) will be sworn in as the new State Senator in District 43 this week.
A ceremony will be held on Thursday at noon in the Indiana Supreme Court.
Maxwell won the Senate District 43 Caucus on September 12. He received 56 of 80 votes, defeating Samuel Mortenson and Joseph Volk.
He succeeds State Senator Chip Perfect (R-Lawrenceburg), whose resignation from the position went into effect today. Maxwell will carry on the remainder of Perfect's term, which runs through 2026.
Senate District 43 includes Dearborn, Jefferson, Ohio, Scott and Switzerland counties, and portions of Jennings County.
RELATED STORIES
Randy Maxwell Wins Senate District 43 Caucus
Chip Perfect Announces Resignation as State Senator of District 43
State Rep. Frye's Replacement Chosen at Caucus in Ripley County
State Rep. Randy Frye Announces Retirement After 13 Years of Service