Starting June 1, there will be a new site to receive the COVID-19 vaccine.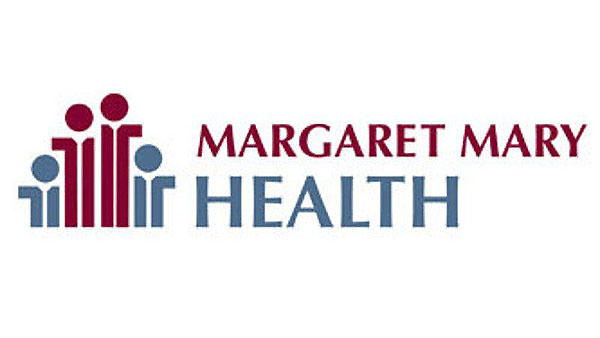 (Batesville, Ind.) - This week marks the last week Margaret Mary Health (MMH) will administer the COVID-19 vaccine at the drive-thru clinic located at the Batesville Street Department garage. Beginning June 1, 2021, MMH will be offering the COVID-19 vaccine by appointment only at the Occupational Health and Wellness Center located at 1051 State Route 229 in Batesville. Appointments will be available Mondays from 7:30 a.m. to 6:00 p.m. and Tuesdays through Fridays from 7:30 a.m. to 4:30 p.m. To schedule your appointment please call 812.932.5105. The COVID-19 vaccine is available to individuals ages 12 and older.
"We've been running our vaccine clinics for the community for nearly 6 months now. During this time, we made significant progress, with the support of many volunteers, in helping provide a convenient and accessible way for individuals to receive their COVID-19 vaccine," shared MMH Director of Community Health Improvement, Geralyn Litzinger. "Now that we have reached the larger masses, it's important we find a way to incorporate administering this vaccine into our standard processes. For Margaret Mary that means offering it at our Occupational Health and Wellness Center where we provide all of our vaccinations." MMH will continue to work with local organizations and employers to schedule pop-up clinics that will make receiving the vaccine convenient and easy for members of the community.
The chart below provides the current percent of the total eligible population (individuals ages 12 and older) vaccinated for COVID-19 in the local area by zip code as of May 24, 2021. For up-to-date information, visit us online at mmhealth.org/covid-19.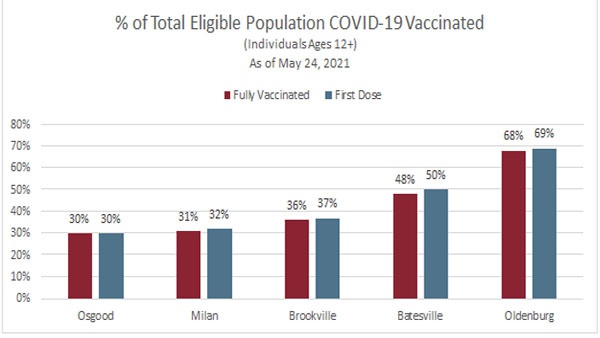 Data provided by Margaret Mary Health.