The male had distinct tattoos, which police hope someone will recognize.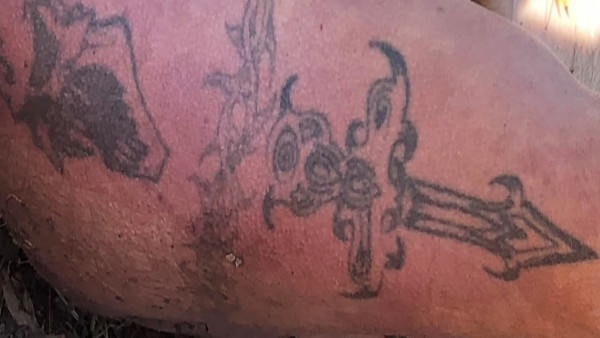 Photo by Indiana State Police.
(Osgood, Ind.) - Indiana State Police are seeking the public's help in identifying a man that was found dead in Ripley County.
Troopers located a deceased male at a location west of Osgood on Tuesday morning around 10:00 a.m.
According to Sgt. Stephen Wheeles, the identity of the man and the cause of death is unknown. He described the man as white, approximately 5'7", 160 pounds, with brown hair, brown eyes, and in his 30's to mid 40's.
The man had some distinct tattoos that are being shared in hopes that someone recognizes them and can assist in identifying the person.
Anyone with information about the man's identity should contact Indiana State Police - Versailles Post at 812-689-5000.