Ripley County Prosecutors argued for a max sentence of 16 years.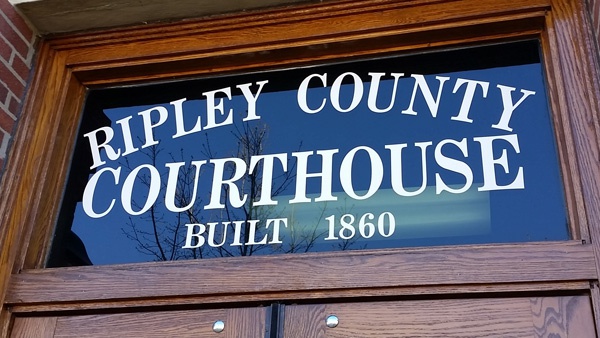 (Ripley County, Ind.) – A Ripley County man accused of selling methamphetamine out of his home has been sentenced to a lengthy prison stay.
Kenneth J. Cardinal, 58, of New Marion, was sentenced to 14 years behind bars on July 23 in Ripley County Court.
Ripley County Prosecutors requested the maximum sentence of 16 years due to the overwhelming severity of Cardinal's conduct.
Cardinal was arrested in December 2017 following an Indiana State Police investigation. During the investigation, ISP Troopers found Cardinal in possession of methamphetamine, three loaded handguns, digital scales, other drug paraphernalia and $2,000 in U.S. currency.
Following his arrest, Cardinal allegedly told a visitor if he had to do it again, "there would have been gun play."
Further evidence showed that Cardinal dealt methamphetamine on a daily basis to several different people for at least six months. Cardinal's phone revealed approximately 20 names that were involved in the use and dealing of methamphetamine throughout southeast Indiana.
During sentencing, Cardinal allegedly admitted that he had been a "pretty big dealer over the last couple of years." He also admitted to sharing methamphetamine with females in exchange for sexual favors, but denied receiving money for meth.
Prosecutors argued Cardinal deserved a max sentence due to his status as a major source of methamphetamine in Ripley County, as well as lack of remorse and being a danger to police and the community as a whole. Cardinal's defense attorney rebutted that Cardinal's comments about shooting police weren't serious and should be disregarded.
"Southeastern Indiana now finds itself in the grip of a serious epidemic: crystal methamphetamine," said Ripley County Prosecutor Ric Hertel. "In this case, Troopers were able to subdue one of the most dangerous and prolific poisoners of our community. We owe them our thanks."