Third Street is filled with retail, service, fraternal and eateries.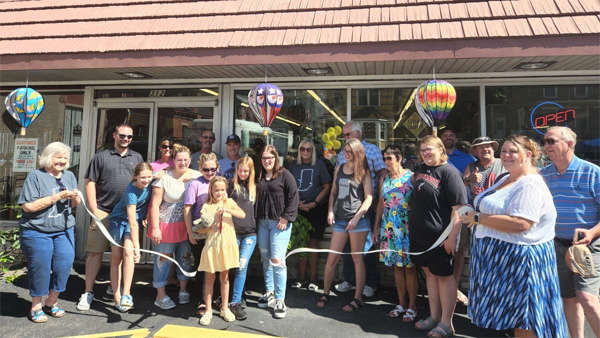 (Aurora, Ind.) - Saturday, August 27th Third Street was all the Rage when Main Street Aurora and the City of Aurora welcomed five businesses to its downtown.
Two of the city's newest businesses; state of the art All American Laundry (424 Third Street) officially opened Friday, July 15, followed by Spire Book & Coffee Co. (308 Third Street) on Monday, July 18.
Geneva's Homemade Quilts (316 Third Street) and Lucky Feather Soapery & Mercantile (305 Third St) relocated from 2nd Street after closures in 2020 due to the pandemic.
Personally Yours Gift & Floral including Personally Yours Nutrition relocated and expanded with a massive, well-orchestrated move in November 2021.
The afternoon was filled with grilled chicken kabobs, Sweet Shave LLC, lemonade stand, fishing pond, adopt your own stuffed pet and shopping.
These businesses bring a total of 23 retail, service, fraternal and eateries on Third Street.