The Hoosier Hospitality Small Business Restart Grant Program legislation will be considered by the full Senate.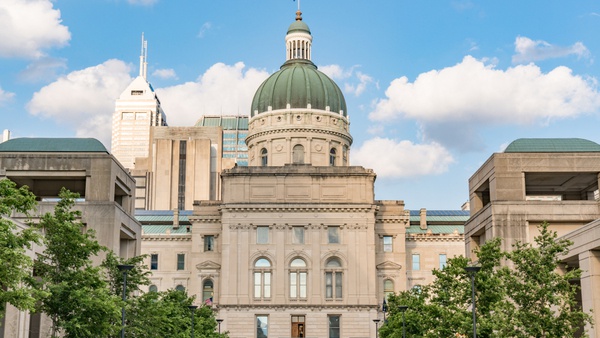 Shutterstock photo.
(Indianapolis, Ind.) - The Indiana House of Representatives recently advanced legislation that would establish the Hoosier Hospitality Small Business Restart Grant Program to support Indiana's jobs and economy, according to State Reps. Randy Lyness (R-West Harrison) and Cindy Ziemke (R-Batesville).
"Hoosier small businesses, especially those in the hospitality industry, were some of the hardest hit by the pandemic," said Lyness, vice chair of the House Committee on Employment, Labor and Pensions. "These funds will build on Indiana's existing efforts to support local small-business owners and entrepreneurs who need it the most."
According to the Indiana Office of Tourism Development, the tourism industry employs more than 150,000 individuals and contributes roughly $9.3 billion to Indiana's economy. A recent National Federation of Independent Business survey revealed small-business owners are worried about their business viability in 2021. Under the proposed legislation supported by Lyness and Ziemke, struggling businesses experiencing significant losses due to the pandemic, like those in the tourism and hospitality industries, would be eligible to receive funding.
"As a small-business owner, I understand the difficulties many Hoosiers have faced this past year as they try to keep their doors open and workers employed," Ziemke said. "The Hoosier Hospitality Small Business Restart Fund will accelerate our state's economy and ensure local businesses continue to be a part of Indiana's success story."
Ziemke said this grant program would be an extension of the already existing Small Business Restart Program and would continue to be administered by the Indiana Economic Development Corp. Small businesses that qualify could receive a grant to put toward a portion of business and payroll expenses. In addition to receiving state funding, the program could also receive contributions from federal grants, donations and other sources.
Visit iga.in.gov for more information on House Bill 1004. This legislation now moves to the Indiana Senate for further consideration.