The state is investing $60 million to expand the Hoosier Hospitality Small Business Restart Grant Program.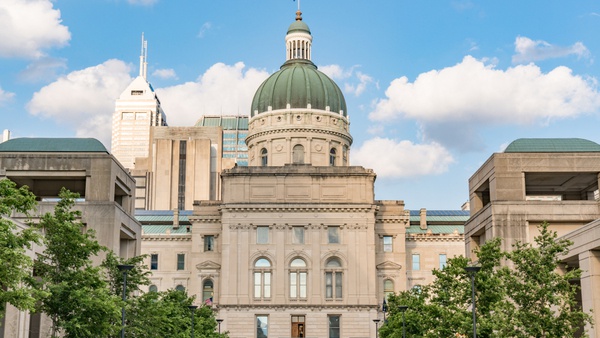 Shutterstock photo.
(Indianapolis, Ind.) - Legislation supporting jobs, employers and economic recovery by investing $60 million to expand the Hoosier Hospitality Small Business Restart Grant Program is now law, according to State Reps. Randy Lyness (R-West Harrison) and Cindy Ziemke (R-Batesville).
"This new law makes a significant investment in an important grant program designed to help struggling small businesses," Lyness said. "Local employers were hit hard during the pandemic and these grants will provide some much-needed relief as they work hard to keep their doors open."
Lyness said many businesses across the state were negatively impacted by the pandemic, especially those in the tourism and hospitality industry, with the National Restaurant Association reporting Indiana restaurant sales dropping 37% from August 2019 to 2020. He said this new law provides eligible small businesses a grant to cover a portion of business and payroll-related expenses.
Under the new law, which Lyness and Ziemke supported, eligible recipients include those whose revenue is $10 million a year or less, and those with fewer than 100 employees as of Dec. 1, 2019, and they must show average monthly gross revenue loss of at least 30%. Grants cannot be more than $50,000 to any individual business.
Ziemke said this grant program is an extension of the already existing Small Business Restart Program and will continue to be administered by the Indiana Economic Development Corp. Originally, the program was started with federal COVID-19 relief dollars.
"Indiana is committed to helping small businesses across the state recover from the economic impacts created by the COVID-19 pandemic," Ziemke said. "Our economy depends on small businesses staying open as they provide much-needed jobs and services to our communities. Fortunately, we are in the position to expand this valuable program and keep our state moving forward."
If necessary, House Enrolled Act 1004 allows the IEDC to submit adjusted criteria businesses must meet to qualify for a grant, which the State Budget Committee must approve. For more information about the grant program, visit the IEDC's website at iedc.in.gov and click on the orange "COVID-19 Updates & Resources" banner at the top of the web page.
To stay up-to-date on legislation the governor is considering as new laws, visit in.gov/gov/newsroom/2021-bill-watch/.