Lyness is also reminding Hoosiers that poll workers are needed on Election Day.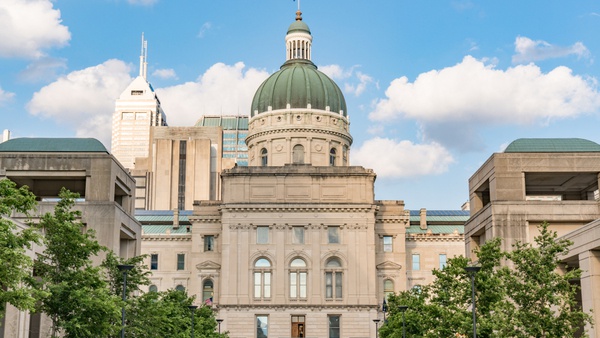 (Indianapolis, Ind.) – State Rep. Randy Lyness (R-West Harrison) is reminding area Hoosiers that early in-person voting is available ahead of the November 3 General Election.
Hoosiers can vote absentee in-person at several locations until November 2.
In Indiana, all registered voters are eligible to vote early in-person. For hours, dates and locations for early voting, Hoosiers can contact their county clerk or visit www.IndianaVoters.com and click on Find Your Polling Place.
The deadline to apply to vote absentee-by-mail is October 22. Hoosiers can check eligibility requirements and fill out an online application at www.IndianaVoters.com.
"Our vote impacts issues on the local, state and federal levels for years to come," Lyness said. "Do not risk missing the opportunity to cast your ballot this election. For those worried about making it to the polls on Election Day, I encourage you to take advantage of early voting."
Lyness added that 30,000 poll workers are needed to run 5,000 precincts across the state on Election Day.
"I encourage Hoosiers, especially younger adults, to consider signing up to be a poll worker," said Lyness.
Poll workers can earn up to $150 for their service. This year, the state is providing masks, gloves, hand sanitizer and disinfectants to local election officials to keep poll workers, election staff and voters safe.
To learn more about how to sign up to be a poll worker, visit www.workthepolls.in.gov.
Election Day is set for Tuesday, November 3. Polling places will be open from 6:00 a.m. to 6:00 p.m.