Employees with at least five years of service were honored.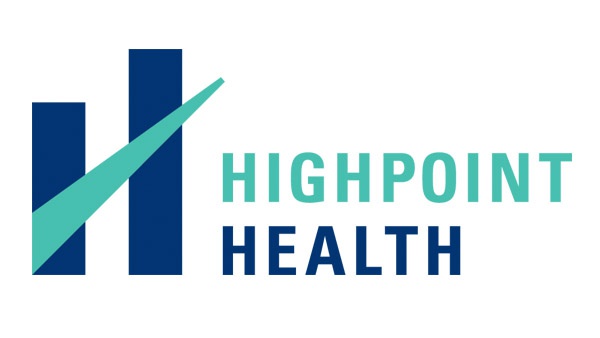 (Lawrenceburg, Ind.) - Highpoint Health honored 125 of its employees at its recognition banquet at the Dearborn Country Club. Retirees were recognized as well as employees who had reached milestones in their years of service.
Employees were presented with service award pins and certificates from the Highpoint Health Executive Team and Board of Trustees, along with a catalog item of their choice. Retirees were given engraved plaques.
The award celebration consisted of a social hour, buffet dinner and awards presentations followed by closing remarks and thanks from Michael W. Schwebler, Highpoint Health President/CEO.
Honorees at the event were:
5 years: Rachel Althoff, Dr. Alexis Armour, Kimberly Badinghaus, Joseph Bonomini, Christopher Castellini, Jamie Cole, Valerie Cole, Valentina Davis, Amanda Evans, Robert Groce, Charles Grubbs, Amy Hoover, Jessica Huff, Sueann Jackson, Renda Jones, Shawn Jones, Brittany King, Jamie Lamping, Brandi Lange, Donna Lohr, Dr. John Loudermilk, Patricia Louks, Simone Marcotte, Cassandra McDaniel, Casey Meyer, Brittany Palm, Amanda Parker, Melinda Rauch, Kelly Satchwill, Sarah Scudder, Kimberlee Shibinski, Christa Smith, Phillip Smith, Blair Stevens, Julie Tanner, Mona Thies, Dr. Christopher Walcott, Kirstin Wessell, Nancy Witte and Blake Wright.
10 years: Stephanie Back, Dorothy Baker, Christina Bell, Jamie Chase, Katherine Corbett, Lauren Foutty, Jana Fuscaldo, Sarah Hamon, Jerri Jackson, Vicki Kirk, Dr. Alma Maric, April Poole, Charlene Stroop and Nina Withered.
15 years: Nina Abner, Crystala Adams, Glady Arellano, Stacy Bell, Michelle Dilts, Andrea Drew, Robbie Gallagher, Diana Kittle, Kim Kleeman, Dr. Stephan Kraeling, Dr. Steven Langdon, Leah Maurer, Brittany Metcalf, Amber Peetz, Stephanie Prosser, Sheila Reed, Patricia Relly, Darlene Ruehl, Abbey Sears, Beverly Stinson and Berneta Wafford.
20 years: Erin Bradley, Pamela Brown, Barbara Brunner, Jessica Combs, Tina Gibbens, Beth Hildebrand, Caryn Hornberger, Colleen Kirkendall, Janet Linkmeyer, Jamie Ruter and Karen Stromske.
25 years: Kelly Kanzlemar, David Oldendick, Cheryl Smith and Cynthia White.
30 years: Mary Jo Bowman, Camala Hensley, Bridget Johnson, Rick Johnson, Angela Rose and Debbie White.
40 years: Lori Brookbank, Bruce Canfield, Shari Cox, Mary Harig, Linda Harrell, Linda Schwartz and Linda Todd.
45 years: Barbara Harrell, Cindy McCool, Doris Meister and Becky Rohrig.
Retirees: Linda Allhands, Sherry Bailey, Kimberly Barton, Sheila Beatty, Ruth Boudreau, Nancy Brandt, Kathy Brown, Bruce Canfield, Eva Carr, Katherine Clark, James Dillard, Ann Donahue, Patricia Hayes, Cindy Hoffman, Beverly Lang, Nitakay Meyer, Sally Noell, Jackie Ohlmansiek and Candy Zins.