Five to eight inches of snow is expected over the next couple of days.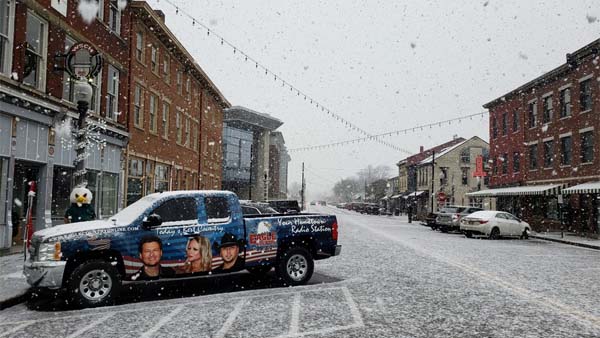 Photo by Travis Thayer, Eagle Country 99.3.
(Lawrenceburg, Ind.) - In effort to help out snow removal crews, the City of Lawrenceburg is asking residents to move all vehicles off city roadways.
Due to significant snow accumulation expected over the next 48 hours, vehicles should be removed from city roadways starting at 7:00 p.m. Sunday through 11:00 a.m. on Wednesday.
We need community support to ensure our roadways are cleared of snow safely and efficiently as snow removal crews will be working around the clock as needed, said Guinevere Emery, Communications Director.
A Winter Storm Warning is in effect from 1:00 a.m. Monday to 1:00 p.m. on Tuesday for much of the tri-state area. Five to eight inches of snow accumulation is possible.
RELATED STORIES