The man got out of a police cruiser while handcuffed, leading police to believe he was assisted getting out of the vehicle.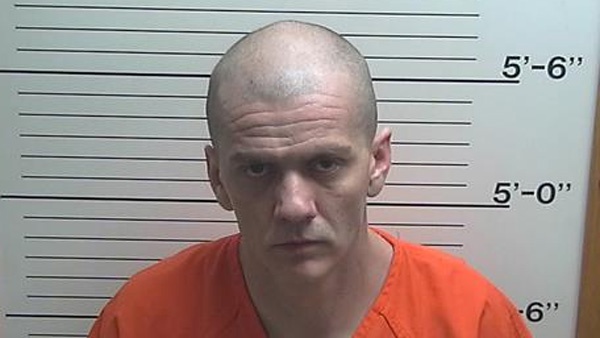 Brady Lee Lewis. Photo by the Dearborn County Sheriff's Office.
(Lawrenceburg, Ind.) - A Lawrenceburg man has been taken back into custody after allegedly escaping police.
While patrolling on January 31, Lawrenceburg Police observed Brady Lee Lewis on the front porch of his Elm Street residence. Lewis had an outstanding felony warrant for his arrest in Dearborn County.
He was taken into custody without incident and placed into a police cruiser.
Linda Steele was also taken into custody for an outstanding felony arrest warrant in Dearborn County. While she was being taken into custody, Lewis had escaped the back of the police cruiser, according to a probable cause affidavit.
Police say Lewis escaped the rear of the vehicle while wearing LPD issued handcuffs, and that someone would have had to manually opened one of the rear doors from the outside to assist Lewis in escaping.
An "all-county broadcast" was put out in attempt to locate Lewis. He was taken back into custody on February 4.
Lewis is charged with Escape (Level 5 Felony). He also faces multiple drug-related charges.
This isn't Lewis' first run-in with the law. According to court documents, he fled from Augusta Police (Ky.) in July of 2019, leading officers through a hayfield, woods and across a creek.