The fire broke out on Sunday.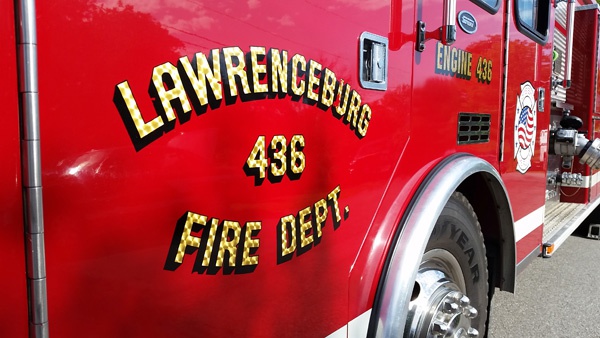 (Lawrenceburg, Ind.) - Multiple agencies responded to a house fire in Lawrenceburg on Sunday.
Lawrenceburg Fire Department was dispatched to the home in the area of Tate Street and St. Clair Street for a report of smoke. Upon arriving at the scene, firefighters found smoke coming from the roof area of the structure.
Crews then found fire within the kitchen area by forcing the locked door.
Automatic aid crews arrived and were sent to the second floor to cut off the extension of the fire and to try and locate family pets.
Three firefighters suffered minor injuries.
Crews from Lawrenceburg EMS, Police Dept., Greendale Fire and EMS, Aurora Fire, Whitewater Fire, Miami Township Fire Department and the Indiana State Fire Marshals Office assisted at the scene. The fire is currently under investigation.