The WOD Luncheon presented by Civista Bank and Register Publications will be held October 3.
l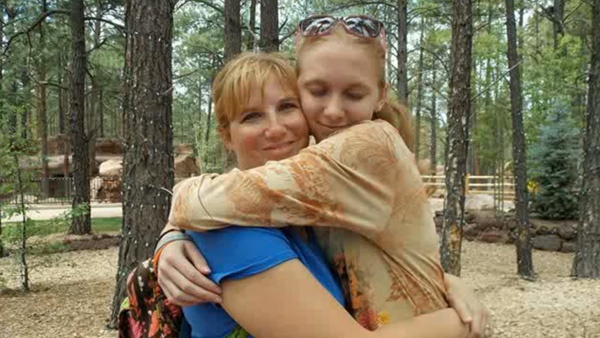 Lisa and Lauren Hill. Lauren's Fight For Cure photo.
(Dearborn County, Ind.) - For the 14th year in a row, the Dearborn County Chamber of Commerce will be honoring local individuals for their fantastic contributions to the community.
After considered deliberation from the nomination committee we are excited to announce this year's honorees!
Cindy Rottinghaus of Aurora
Phee Ellinghausen of Aurora
Lisa Hill of Hidden Valley Lake
We hope you can join us the first week of October to celebrate the contributions of these tremendous women.
This year we have also invited Stephanie L. Jones, author of the critically acclaimed The Giving Challenge, to address the audience. Drawing from over a decade of speaking experience and a vast array of adventures and careers, Stephanie exudes enthusiasm for motivating others through public speaking. Stephanie's heart lies in encouraging others to live their DREAMs, helping them to DISCOVER their gifts, and challenges everyone to DO amazing and generous things along life's journey. We are excited to be able to bring her to Dearborn County.
The Women of Distinction awards luncheon will take place at the Lawrenceburg Event Center on Thursday, October 3rd at 11:30am. If you would like to come and show your support for these wonderful women you can find more information at www.dearborncountychamber.org or call 812-537-0814.
The Chamber would like to give a special thanks to Civista and Register Publications for making the event possible.