Beshear's father, Steve, served as Kentucky's governor from 2007 to 2015.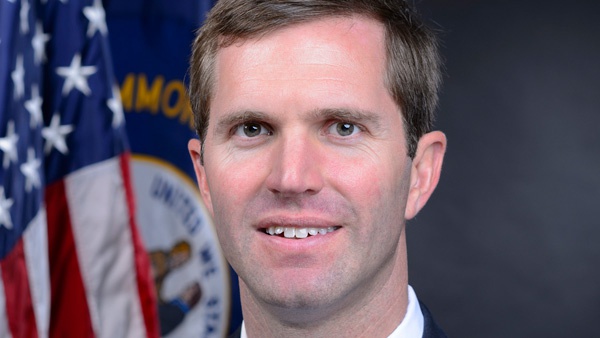 Andy Beshear. File photo.
(Frankfort, Ky.) – Kentucky Attorney General Andy Beshear is running for governor.
Beshear, a Democrat, launched his campaign Monday morning in Louisville, reports the Courier Journal.
The long-rumored announcement came to fruition as Beshear and his running mate, Jacqueline Colman, began a two-day, seven-city campaign kickoff tour.
Beshear's choice for a running mate could end up being a smart one in the long haul. Coleman is currently the vice principal at Nelson County High School and could provide a powerful voice when it comes to education issues, particularly the state's current problem teacher pension plans.
Aside from investing in public education, Beshear's platform includes attracting better-paying jobs, more aggressively tackling the opioid epidemic and restoring government accountability.
"Serving as Kentucky's Attorney General is an honor," Beshear said. "We've attacked big problems, like the opioid epidemic and the rape kit backlog, and I'm proud of our success. But Frankfort is broken, and Kentuckians deserve better from their government. With your help, we can win this race and return honor and decency to Frankfort."
If Beshear becomes governor, he would assume the same seat his father, Steve, sat in from 2007 to 2015.
Beshear could find himself in a race against current Republican Governor Matt Bevin, who was Steve Beshear's successor. However, Bevin has yet to announce if he will run for re-election in 2019.
There is no love lost between Bevin and Beshear. Since becoming attorney general in 2016, Beshear has repeatedly filed lawsuits challenging the legality of Bevin's actions.
On Monday, Bevin had the following to say about Beshear's campaign for governor:
For those Kentuckians who did not get enough corruption, self-dealing, embezzlement and bribery during the 8 corrupt years of Governor Steve Beshear, his son, Andy, is now offering a chance for 4 more years of the same...#BeshearFamilyTradition https://t.co/iZZrEVlham

— Matt Bevin (@MattBevin) July 9, 2018