Sentencing was handed down after a three hour hearing on Tuesday.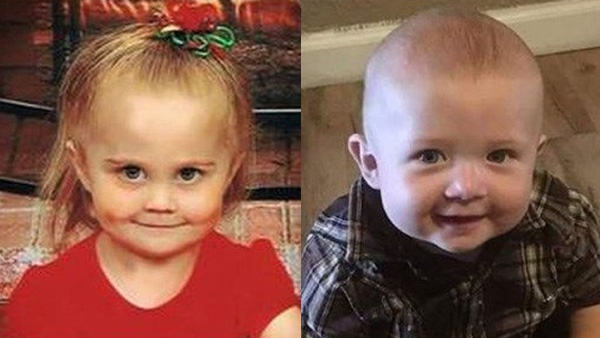 (Versailles, Ind.) - Nicklas Kedrowitz has been sentenced to 100 years behind bars.
He was 13 when he murdered his 23-month-old sister, Desiree McCartney and his 11-month-old brother, Nathaniel Ritz. The two murders happened in May and June of 2017, only 81 days apart.
Through the course of the investigation, police learned that Kedrowitz used a towel or blanket to smother the victims.
In December of 2018, his mother was featured on an episode of Dr. Phil, where she defended her son's actions, stating her son does not belong in jail, but would instead benefit from being in a mental health facility. During the same show, Dr. Phil shared a similar sentiment saying, "I think he should be tried as an adolescent, and I think he should be sent to a psychiatric facility for whatever time is necessary to get him help."
However, a judge waived the case to adult court after Kedrowitz was found competent to stand trial.
A Ripley County jury returned a guilty verdict against the now 17-year-old after a five-day August trial in Ripley Circuit Court.
On Tuesday, following a three hour sentencing hearing, Kedrowitz was sentenced to 50 years for both counts of murder.
The sentences were ordered by Judge King to be served Consecutively upon the recommendation of Prosecutor Ric Hertel.
RELATED STORIES
Nickalas Kedrowitz Found Guilty Of Double-Murder
Double Murder Trial Set To Begin In Ripley Co.
Boy Accused Of Smothering Siblings Waived To Adult Court
Ripley Co. Mom Goes On TV To Defend Teenage Son Accused Of Killing Siblings
14-Year-Old Charged In Smothering Deaths Of Baby Sister, Brother