John Race has been a big reason for Friendship State Bank's growth.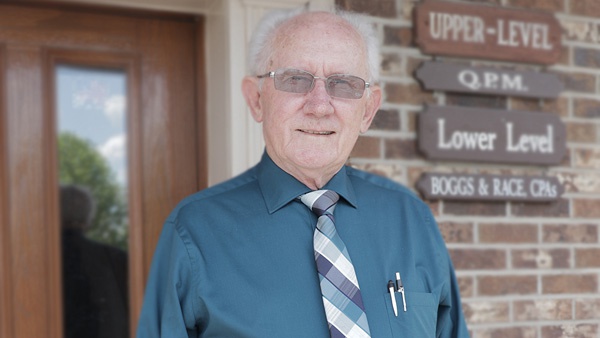 John Race. Photo provided.
(Friendship, Ind.) - John Race, of Dillsboro, attended his last Friendship State Bank Board of Directors meeting on Wednesday, May 17 when he retired as a director.
Race and his wife of 50 years are natives of the Dillsboro area. He recalled hayrides and heading to Friendship most Saturday nights as a kid where his dad played music.
Race has a heart for helping others. After serving four years in the Navy, he earned his teaching degree, returned to Dillsboro and spent 10 years teaching with South Dearborn Schools. While he truly enjoyed the students and teachers, Race realized that he did not want to teach for the remainder of his career.
Utilizing the education opportunity under the GI Bill, Race continued to take classes. Discovering a love for business and accounting classes, he took every class he could while also working as the Dillsboro Manor administrator. Additionally, he began preparing tax returns in his spare time.
Race continued his journey and become a CPA. He opened his own office in 1994 when he was also asked to become a Friendship State Bank Director.
"There was a lot more to being a director than I expected," Race shared.
Race realized banking was much more complex than it looked from the outside, but he is very proud of the accomplishments of the bank and the board over the past 25 years. He believes some of the most important work the board of directors did was establishing a human resources department, establishing a way to evaluate performance, significant pay increases for staff, and ensuring the employment of quality people who provide quality work and results.
Race did not know any of his fellow directors when he first started, but over the years built lasting relationships. He will miss the comradery.
"I will certainly miss John's perspective at our board meetings," said CEO Chris Meyer. "John can be feisty during a debate, which is a terrific skill to have. He challenges ideas and decisions in such a way that a better result is the outcome." He added that John's "wisdom, experience, and high character made him a terrific steward of our board ideals, and he represented the shareholders well."
"John, with his business experience and accounting expertise was a terrific addition to our board," Jim Lemon, Friendship State Bank President said. "His guidance will be sorely missed."
You will continue to find Race hard at work and focused on his CPA business in his retirement from the Friendship State Bank board. His passion and love for his work as a CPA and how he can help others is undeniable.
"I don't understand why people don't like Mondays," Race said. "After sitting around all day Sunday, I can't wait for Monday!...I enjoy meeting people and helping them get out of financial scrapes and when they get in trouble. It is rewarding to help others get back on track."
Chris Meyer, Friendship State Bank CEO, was elected at the 2018 Shareholders Annual Meeting to serve on the board as the next director.