Leiker is in his sixth year as the Assistant Principal of Lawrenceburg Primary and Central Elementary schools.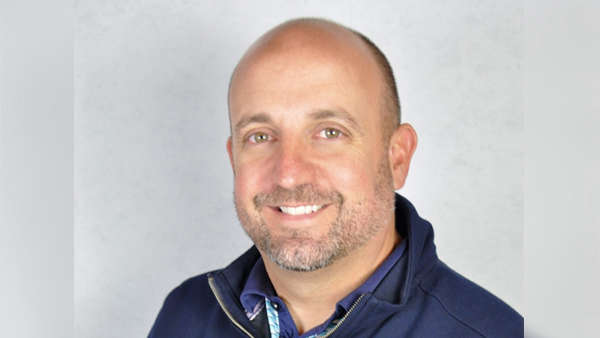 Jared Leiker. Photo provided.
(Lawrenceburg, Ind.) - Mr. Jared Leiker, long-standing Lawrenceburg Community School Corporation administrator and teacher, has been named the next principal of Lawrenceburg High School after receiving School Board approval during a meeting on October 6. Mr. Leiker will begin working with current LHS Principal, Mr. Bill Snyder, beginning in January and will formally take the position after Mr. Snyder's retirement in July of 2023.
Mr. Leiker went through extensive interviewing before being selected for the role, including interviews by current LHS students. "Lawrenceburg Community School Corporation is excited about the enthusiasm and energy Mr. Leiker looks to bring to the position," says Superintendent Karl Galey, "He plans to build upon the foundation built by the current high school administration of being accessible, collaborative, visible, and organized. Mr. Leiker plans to do this by building relationships, being in the community, and at school activities, as well as actively listening to the students, parents, staff, and community."
Having served the Lawrenceburg Community School Corporation for the past sixteen years in a variety of different roles, Mr. Leiker is bringing his vast experience in education and leadership into his role as the new principal. Currently, he is in his sixth year as the Assistant Principal of Lawrenceburg Primary School and Central Elementary School and can also be found on the football field as Coach Leiker. Prior to being an administrator, Mr. Leiker served for seven years as a Project Lead the Way Teacher at LHS, a Math Teacher at LHS, and three years as an Instructional Technology Specialist.
"Having the opportunity to serve and lead our students, staff, and community is an honor and privilege that I am extremely thankful for," says Mr. Leiker, "Although, Mr. Snyder's orange boots will be tough to follow, I look forward to building on the amazing things that he and the staff of LHS have established. Our purpose will still be focused on turning our learners into leaders and leaving a legacy."
Mr. Leiker, a Kansas native, was raised by parents who served in education as a school administrator and teacher. After completing a Bachelor of Science in Mathematics from Fort Hays State University, he went on to earn a Master of Education and completed the Principal Licensure Program at Indiana Wesleyan University.
Mr. Leiker has been married to Sarah Leiker, an educational consultant, for eleven years. They are the proud parents of two children, Owen, a first-grade student at Lawrenceburg Primary School, and Olivia, a preschool student at St. Lawrence School.
"None of this would be possible without the unconditional love and support of my family, the mentorship of Mr. Galey, Mrs. Spaeth, Mr. Snyder, Mrs. Knigga, and Ms. Gregory, the support of our school board, the daily inspiration I get from our staff, and the purpose provided by our students," says Mr. Lieker.