More than 200 students earned their way onto the Dean's List.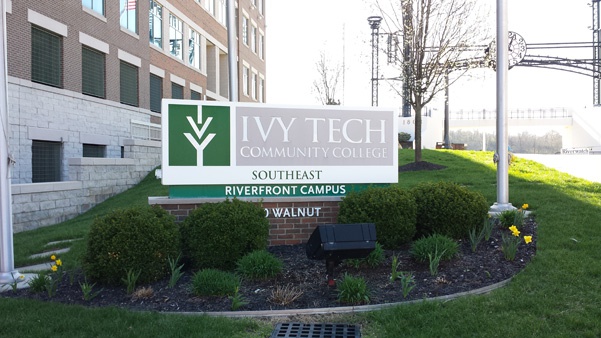 (Lawrenceburg, Ind.) - More than 200 students were named to the Dean's List for the Fall 2021 semester at the Ivy Tech Community College Lawrenceburg and Batesville campuses. The college names to the Dean's List any degree-seeking student who has accumulated 12 or more earned credit hours, is enrolled in a minimum of six credit hours during the term involved, and earns a grade point average of 3.5 or higher.
The following area students, listed in alphabetical order, were among those named to the Dean's List.
A: Alexander, Zachery; Allen, Kalie; Anderson, Brett; Anderson, Jessica; Apted, Blake; Ashby, Kendra; Asher, Megan; Ashton, Gary.
B: Babbitt, Brittany; Bagby, Alexis; Baker, Terri; Ball, Karlie; Ballard, Kayla; Balting, James; Banta, Alexis; Barkdoll, Daniel; Barnes, Candace; Bastian, Jennifer; Bates, Lillian; Baxter, Mollie; Bearden, Maggie; Beisel, Amanda; Bender, Travis; Bennett, Garrett; Berry, Nicole; Beverly, Olivia; Bischoff, Shelley; Blair, Carla; Blanco, Alejandra; Bolton, Charli; Brehm, Alexa; Brehm, Rosa; Britton, Morgan; Bruce, Krystina; Bruegge, Alyssa; Bruner, Justin; Bunten, Michael; Burke, Savannah; Burton, Drake; Burton, Teryn.
C: Carroll, Amber; Carson, Craig; Carter, Cassidy; Catching, Allyson; Caudill, Jordan; Chaney, Anna; Chenault, Chaddrick; Clark, Brooke; Cochran, Amanda; Cole, Shelby; Collins, Rebecca; Collins, Joshua; Combs, Emily; Cook, Emily; Cox, Gracey; Crabtree, Brooklyn; Crane, Jackson.
D: D'Agostino, Emerson; Darwish, Garrett; Davis, Olivia; Day, Tressa; Deamron, Tyler; Dell, Kyla; Dickerson, Grace; Dieckmann, Jennifer; Drees, Dillon.
E: Eckstein, Joshua; Eichenlaub, Alexa; Eldridge, Amanda; Engle, Skylar; Erickson, Riley; Essert, Vanessa; Estanislao, Simon.
F: Faulkner, Katelyn; Ferman, Amber; Flaum, Brandon; Flury, Jennifer; Ford, Donna; Friedhoff, Hayley.
G: Gangloff, Joseph; Geiser, Jonas; Gifford, Sean; Goodpaster, Kylee; Gorrell, Jeremy; Gramman, Taylor; Guenther, Brandon.
H: Haas, Mark; Hale, Sara; Hall, Robert; Hanson, Christen; Harlow, Dyllan; Hartman, Lisa; Helfrich, Michelle; Hendren, Felicity; Hess, Kayla; Hildebrand, Brandy; Hillan, Kayla; House, Amanda; Hudepohl, Angela; Hudson, Victoria; Hussung, Sarah.
I: Inskeep, Neal; Iselt, Audra; Ivey, Gavin.
J: Johnston, Matthew.
K: Kammer, Alexandra; Kellerman, Natasha; Kimla, Shania; Kincart, Kenneth; Kincer, Brett; King, Maria; Kinnett, Dawn; Kistler, Audra; Kraus, Henry; Krekeler, Alyssa; Kuehling, Zachary; Kuhn, Katherine.
L: Lakins, Dustin; Lakins, Samantha; Land, Harlie; Lecher, Raymond; Lovins, Chelsea; Luensman, Sadee; Luers, Jordan; Lutz, Jasmine.
M: Makrancy, Alexia; Martin, Hayley; Mattingly, Kyla; McAdams, Hailey; McAdams, Kara; McClary, Nicole; McCool, Nicole; McCreary, Alexie; McCreary, Katelyn; McGarrah, Rodney; McKinney, Erin; McMillin, Evan; McQueen, Lauren; McWilliams, Britt; Merida, Rebecca; Mock, Vincent; Montgomery, Emily; Morris, Kathy; Muenchen, Andrew.
N: Nagel, Claire; Naydenov, Emil; Newton, Natalie.
O: Ott, Zowee; Otte, Wyatt.
P: Perry, Mirriah; Peters, Clarice; Petro, Cole; Phillips, Kylie; Phillips, Alyssia; Poole, Katie.
R: Ramsey, Lily; Rees, Jessica; Richardson, Melissa; Richardson, April; Robison, Molly; Ronnebaum, Heather; Rowland, Cheyenne; Rullman, Lissa; Rupe, Michelle; Russell, Megan.
S: Satchwill, Emily; Schmidl, Anna; Schneider, Renee; Schneider, Jacob; Schoenberger, Zachary; Schwering, Aubrey; Scott, Samantha; Sebastian, Taylor; Sigmon, Elizabeth; Simmermeyer, Madilyn; Sizemore, Blake; Sizemore, Tameeka; Skirvin, Anna; Slayback, Maizee; Slone, Tommy; Smith, Faith; Smith, Frances; Smith, Curtis; Solar, Tori; Spears, Michael; Steele, Amber; Stegemiller, Christopher; Steiner, Leah; Stenger, Amy; Strom, Serenity; Strom, Samuel; Suding, Robert; Sunderman, William.
T: Taylor, Abigail; Taylor, Brody; Tibbetts, Casey; Tischbein, Ava; Torbeck, Brian; Tricase, Abby; Trinidad, Adrian.
V: Venis, Britany; Voegele, Kirsten; Vorbroker, Christina.
W: Wainscott, Jessica; Wallace, Gary; Wanstrath, Courtney; Ward, Kirstyn; Watkins, Amber; Watson, Caitlyn; Webb, Ethan; Weisenbach, Brandi; Wells, William; Werner, Lisa; Wheeler, Justin; Wickersham, Kittura; Wilkening, Matthew; Williams, Sarah; Willoughby, Jucinda; Willoughby, Kyle; Wismann, Ciara; Witko, Jada; Witteride, Phillip; Woulms, Michael; Wyatt, Aimee.
Z: Zapencki, Justin; Zoz, Hannah.