Car seat inspections are available by appointment at Margaret Mary Health in Batesville.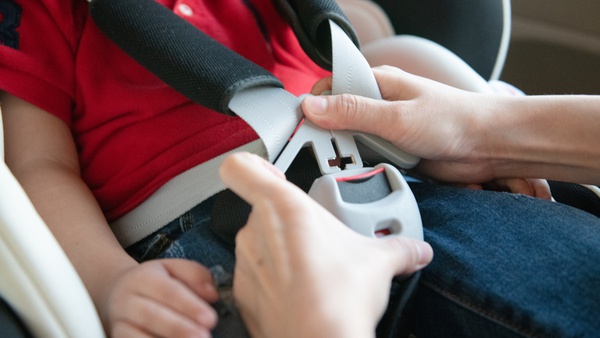 Shutterstock photo.
(Indianapolis, Ind.) – It is Child Passenger Safety Week in Indiana.
Governor Holcomb issued a proclamation on Monday recognizing September 20-26 as Child Passenger Safety Week, which is dedicated to raising awareness about the importance of proper child seat safety.
According to the National Highway Traffic Safety Administration, motor vehicle crashes continue to be the leading cause of death for children ages 1 to 13.
Research shows that when used correctly, car seats reduce the risk of fatal injury by 71 percent for infants and 54 percent for toddlers.
Indiana law requires children less than eight years of age to be properly restrained in a federally approved child restraint system. Although seat belts are required for all ages, the driver is responsible for making sure any passenger in their vehicle under the age of 16 is properly restrained.
The ICJI recommends keeping the child rear-facing and in a car seat for as long as possible, up to the top height or weight limit allowed by the particular seat. That information, along with much more, can be found in the manufacturer's car seat instructions. Children under 13 should always sit in the back seat.
"Our top responsibility, as parents, is to keep our children safe, and that includes making sure they are buckled in and in the right kind of seat," said Devon McDonald, Indiana Criminal Justice Institute Executive Director. "Proper child seat usage saves lives, and I commend Governor Holcomb for recognizing the importance of this issue."
To ensure children are riding safely, there are more than 100 fitting stations in Indiana where parents can have their child's car seat inspected by a certified Child Passenger Safety Technician.
Locally, parents and guardians can schedule an appointment for a car seat inspection at Margaret Mary Health in Batesville by contacting Cindy Gertsbauer at (812) 933-5407.
For more information, visit www.childseat.in.gov.