The first Star-Spangled Symphony event last July drew nearly 3,000 people to Batesville.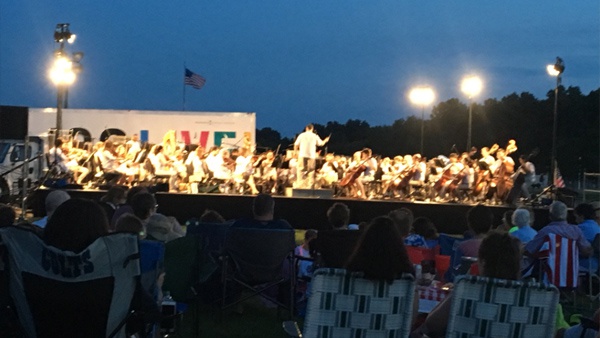 The Indianapolis Symphony Orchestra performed in Batesville last July. Photo courtesy Discover Batesville.
(Batesville, Ind.) - Nearly 3,000 people came to Batesville last summer when the Indianapolis Symphony Orchestra performed.
The orchestra will make a return to Batesville's PLEX park on July 6, 2019, according to the city's January newsletter.
The free outdoor concert is part of a three-year agreement between ISO, Batesville Area Arts Council, and Hillenbrand Inc. The agreement focuses on improving the quality of place through arts and culture for the Southeastern Indiana region, and part of a broader regional strategy to attract and maintain a competitive rural workforce, Hillenbrand said in a statement last year.
To learn more about sponsorship or volunteer opportunities, contact Hillenbrand Inc. at info@hillenbrand.com.