Local casinos handled over $7.5 million in the month of July.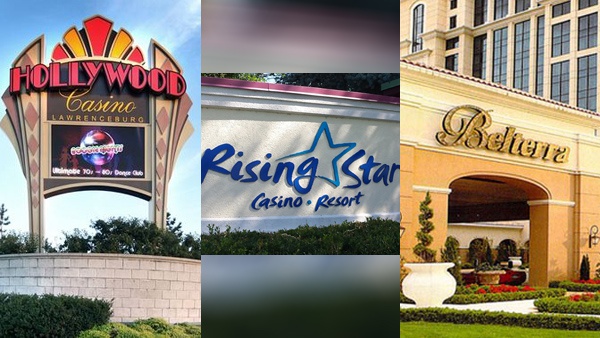 (Indianapolis, Ind.) - The Indiana Gaming Commission has released the July monthly revenue report, and Hoosiers casinos handled $70,876,622 helping push the lifetime wagers to $1.03 billion since its start last October.
With a $41 million increase from the month of June, July produced $6.7 million in adjusted gross revenue, and yielded $632,554 in tax revenue for the state. According to PlayIndiana, bets were off by $90 million from the expectations of an ordinary July. Nearly $700 million in wagers has been lost since March.
"Indiana's sportsbook operators have proven resilient in the face of a pandemic that completely upended the sports betting model, along with so much else," said Dustin Gouker, lead analyst at PlayIndiana.com. "The industry is closing on a return to a more normal market that has the potential of a huge surge with a full month of baseball, basketball, and hockey and the potential return of football nearing."
Locally, gamblers placed $3,647,366 in sports bets at Belterra Casino resulting in $410,872 in revenue.
Hollywood Casino Lawrenceburg handled $3,789,488 with 456,754 in revenue.
Rising Star Casino handled just $34,384 in sports bets.
With a full schedule of baseball, the NBA, and NHL, bettors will have more to look forward to this August than a typical one.
"If the leagues remain healthy, August could help sportsbooks make up some lost ground," said Jessica Welman, analyst for PlayIndiana.com. "But the industry is not out of the woods yet. College football and the NFL still have challenges to overcome, and a significant loss of the football calendar would be a huge hit to sportsbooks."
For more information, visit https://www.in.gov/igc/2363.htm.