Did you know goldfish can become an invasive species when put into the wild?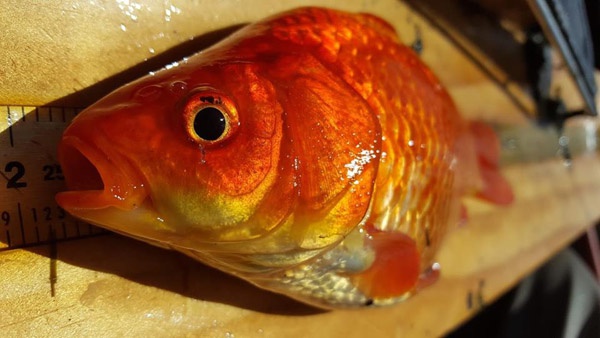 Photo by Indiana DNR Division of Fish and Wildlife.
(Undated) - The Indiana Department of Natural Resources is advising you not to dump goldfish into ponds and lakes.
The Division of Fish and Wildlife posted on its Facebook page this week about orphaned goldfish becoming detrimental to a body of water.
"They can overpopulate and outcompete native fish throwing the food chain off balance, decrease diversity, and allow opportunities for other invasive species," the post stated.
"Please rethink the responsibility of owning a goldfish and what to do with it when it becomes too much to take care of. You will be doing your native fish and waterbodies a huge service by doing so!"
State officials say goldfish can grow to a large size when not in a pet store. The DNR suggests instead to give the fish away, donate it to a school, or trade it with another fish owner instead.