The announcement was made Tuesday in Gary.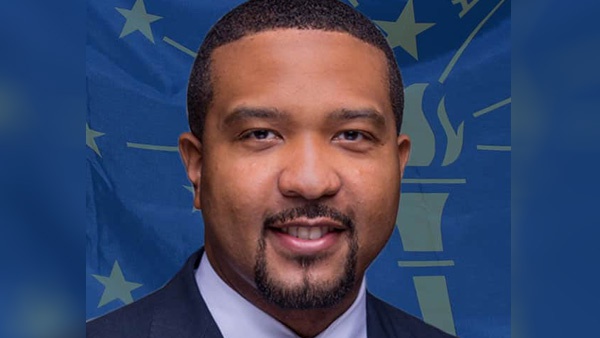 (Gary, Ind.) – Indiana State Senator Eddie Melton has thrown his name into the 2020 governor's race.
The freshman Democrat made an official announcement at an event in Gary on Tuesday.
Melton said he plans to engage in conversations across the state to explore the needs of Hoosiers, and how he may be greater service to them through the office of governor.
"I have heard directly from Hoosiers across Indiana about how they feel left behind by our state government," Sen. Melton said. "I feel a sense of responsibility to be a voice for those who have felt voiceless and to lead Indiana into a future which creates opportunity for all. I will take the thoughts and dreams shared with me over the years and over the past few months across the state, as I offer myself in service as Indiana's next governor."
Melton is known for pushing legislation to boost teacher pay, bills that crack down on hate crimes and supporting a higher minimum wage.
If he wins the Democratic nomination, he could be the first person of color from a major party to seek the Indiana governor's position.
Current Republican Governor Eric Holcomb is eligible to run for a second term in 2020, but has yet to announce if he will seek re-election.
RELATED STORIES:
Gary Senator Eyeing Governor's Office
First Candidate Officially Enters 2020 Race For Indiana Governor