Have you ever seen a 27-foot-hot dog on wheels? Here's your chance.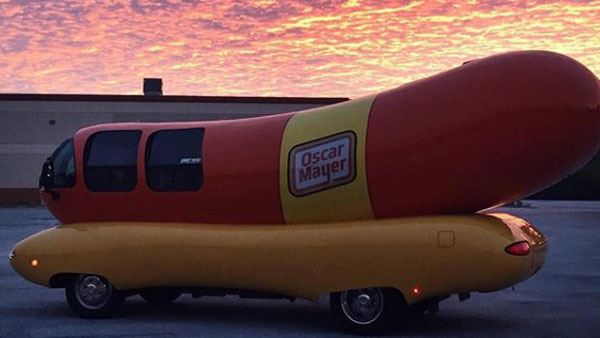 Photo via Oscar Mayer Weinermobile Instagram.
(Harrison, Oh.) – It's a hot dog on wheels and it's coming to Eagle Country.
The 27-foot-long Oscar Mayer Weinermobile is scheduled to make its way into southwest Ohio on Saturday, July 14.
Fans can see the world-famous Wienermobile at the Harrison Kroger on Harrison Avenue from 10:00 a.m. to 1:00 p.m. The rolling hot dog will also make a stop at the Cleves Kroger on State Route 128 from 2:00-5:00 p.m.
Wiener Whistles will be handed out at both stops.
There are currently six different Wienermobiles actively driving across the U.S.
For more information about the Oscar Mayer Wienermobile, visit www.oscarmayer.com.