Last year, Lawrenceburg HS student Claire Berry made it to the state competition.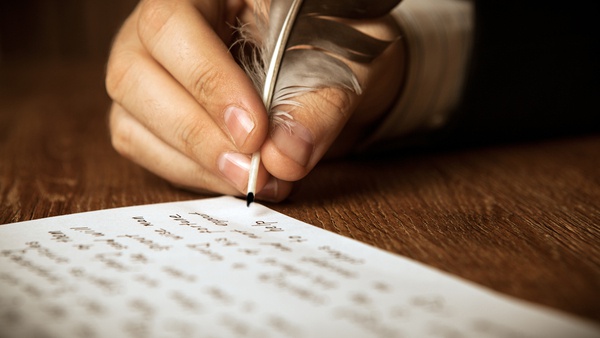 Shutterstock photo.
(Indianapolis, Ind.) – High school students across Indiana are invited to compete in a national poetry recitation contest.
The National Endowment for the Arts and the Poetry Foundation are bringing back their Poetry Out Loud event in partnership with the Indiana Arts Commission.
The program encourages the study of great poetry by offering free educational materials and a dynamic recitation competition to high schools across the country.
Since the program began in 2005, more than 3.8 million students and 60,000 teachers from 16,000 schools have participated.
Many participants find that the program helps with public speaking skills and self-confidence.
High schools that wish to be part of the Poetry Out Loud program must sign up by December 11, 2020.
The state competition will take place in March 2021. Each state champion will receive $200 and an all-expenses-paid trip to Washington, D.C. to compete for the national championship in April 2021, where $50,000 in awards and school stipends will be distribute.
Last year, Lawrenceburg High School's Claire Berry was among 14 competitors that made it to the state competition.
To learn more, visit https://www.in.gov/arts/2560.htm.
RELATED STORIES: