The competition takes place Saturday at the Indiana Public Library in downtown Indianapolis.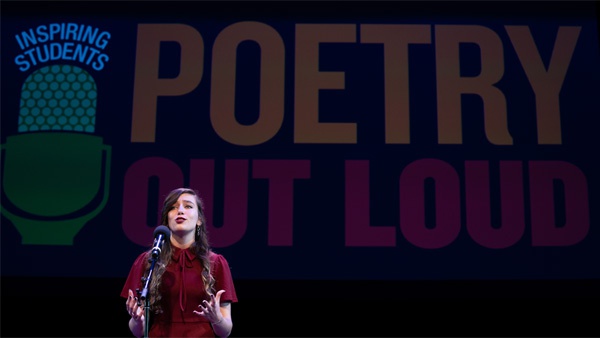 Photo provided.
(Indianapolis, Ind.) – A local high school student is among 14 young poets that will compete for a state championship this weekend.
The Indiana Arts Commission Poetry Out Loud State Finals takes place Saturday, February 15 at the Indiana State Library in downtown Indianapolis.
Lawrenceburg High School student Claire Berry is among the 14 competitors.
The state champion will receive a $200 cash prize and an all-expenses paid trip to Washington, D.C. to compete in the Poetry Out Loud National Finals in April. The state champion's school will receive a $500 stipend to purchase poetry books.
Poetry Out Loud is a national arts education program that encourages the study of great poetry by offering free educational materials and a dynamic recitation competition to high schools across the country.
The program helps students master public speaking skills, build self-confidence and learn about literary history and contemporary life.