A new eight-mile trail will be added to the trail system in Versailles.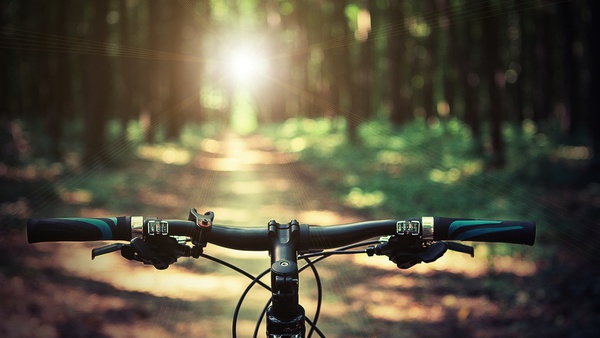 Shutterstock photo.
(Indianapolis, Ind.) – A new eight-mile trail will be added to the already great trail system in Versailles thanks to the Next Level Trails grant program.
Governor Eric Holcomb and Indiana Department of Natural Resources Director Dan Bortner today announced 18 communities and non-profit organizations will receive a combined $29.6 million for 70 miles of new trail development as part of the second round of the Next Level Trails program.
"Trails have been an important resource for Hoosiers' physical and mental well-being throughout the pandemic," Gov. Holcomb said. "These projects are a transformational investment in quality of life for communities across our state and a valuable tool for economic and tourism development. We are creating important connections that take us one step closer to becoming the most trail-friendly state in the country."
Next Level Trails is the largest infusion of trails funding in state history with $90 million being made available to increase interest in outdoor recreation.
Locally, the Southeastern Indiana Mountain Bike Association has been granted $200,000 to add eight miles of natural-surface trail open to mountain bikers and hikers to the trail system at Versailles State Park.
The Hassmer Hills Trail project includes 0.5-mile mountain bike connection along County Road 25 South from the town of Versailles toward the Busching Covered Bridge, near the park entrance.
The remainder of the new trail will be built in an area of the park that was formerly Hassmer Hills 4-H camp, taking advantage of 180 feet of elevation along the planned route.
Combined with the 17 projects announced as part of the first round in May 2019, the Next Level Trails program has awarded $54.3 million in funding for more than 112 miles of trail throughout Indiana.
For more information, visit www.in.gov/nextleveltrails.