A number of nearby cities and towns in southeastern Indiana have installed or plan to install baby boxes.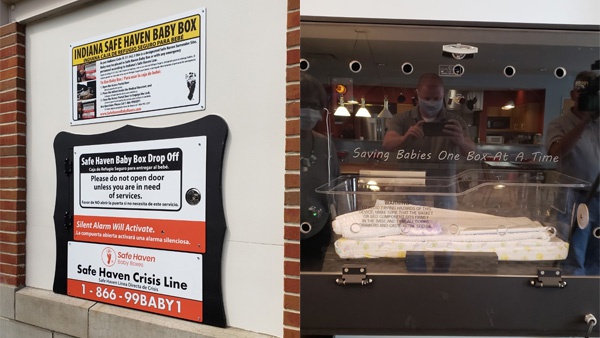 File photo.
(Harrison, Oh.) - Harrison City Council voted unanimously last week to support the installation of a Safe Haven Baby Box.
The city will work with Reach Out Pregnancy Center and the Harrison Fire Department to complete the installation.
Cost for installing a Safe Haven Baby Box is approximately $20,000 which includes construction, training, testing and marketing.
Reach Out plans to host a fundraiser to cover the expense.
Current Ohio law allows a parent to relinquish their child less than 30 days old without penalty if the child is given to hospital staff, police, fire, or emergency medical personnel.
Other area cities in Indiana such as Lawrenceburg, Milan, Vevay and Versailles have either installed a baby box or plan to.