Patrick Thomas was being held on a warrant out of Kenton County.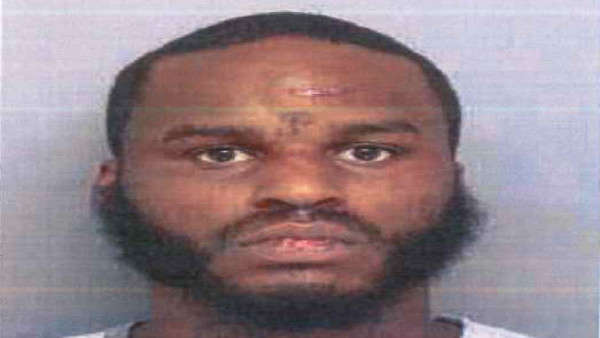 Patrick Thomas. Photo provided.
(Hamilton County, Oh.) - A man being held on a warrant out of Kenton County, Kentucky escaped an Ohio jail on Sunday.
According to Hamilton County Sheriff Charmaine McGuffey, inmate Patrick Thomas escaped from the Talbert House on Reading Road.
Thomas is a 32-year-old black male, 5'6" and 160 pounds. He also has the letter "P" tattooed on his forehead.
McGuffey says Thomas broke out of a window of the facility and utilized bed sheets to drop from the 3rd floor to the street. HCSO is in the process of signing Escape and Vandalism charges on him.
Thomas was last seen in an unknown direction on Reading Road.
His prior history indicates he should be considered dangerous.
In a separate incident, inmate James C. Johnson escaped from University Hospital while receiving treatment on Sunday. He was apprehended Monday afternoon without incident and returned to the Hamilton County Justice Center.