Voters in the county would have the final say on a sales tax increase sought by SORTA.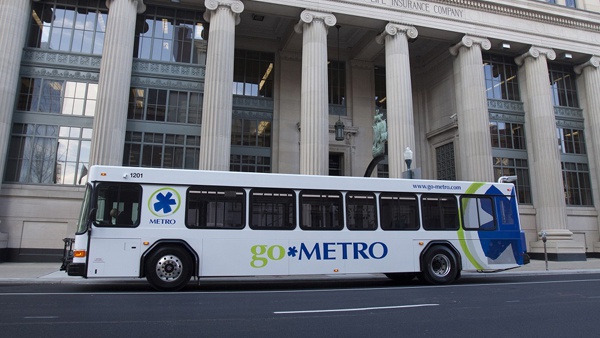 Go-Metro.com photo
(Hamilton County, Oh.) - Hamilton County Commissioners are supporting to a smaller sales tax increase to create more revenue for mass transit.
The all-Democrat Board of Commissioners has sent a letter to the Southwest Ohio Regional Transport Authority that it could support up to a 0.7 percent increase to the county sales tax. The commissioners - Todd Portune, Denise Driehaus and Stephanie Summerow Dumas - state that the increase would raise about $110 million annually for SORTA.
"We cannot afford to put inordinate pressure on our capacity to provide basic services to county residents and tax our residents far beyond the norm for similar counties in Ohio," the commissioners stated in their letter.
Such an increase would take the Hamilton County sales tax rate up to 7.7 percent.
However, to increase the tax, the county's voters would have to approve at the ballot box. Four previous attempts to increase the sales tax for transit funding have failed over the past 40 years, according to WCPO-TV.
SORTA has been asking for a one-cent sales tax increase. The authority has been operating at a deficit for years, as it is currently funded through the City of Cincinnati's earnings tax. Commissioners have stated their support for keeping the city earnings tax to fund Cincinnati Metro bus service.