The single vehicle accident occurred Sunday afternoon.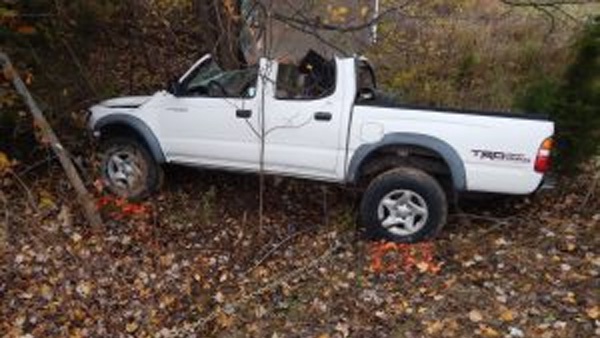 Photo by Indiana State Police.
(Ripley County, Ind.) – A Guilford man was injured in a single vehicle accident in Ripley County.
Indiana State Police responded to the crash on State Road 46 near State Road 101 around 4:20 on Sunday afternoon.
Troopers say Randall K. Konradi, 60, was eastbound on SR 46 when for an unknown reason, his vehicle left the left side of the roadway, went down an embankment, and struck a tree.
Konradi was extricated from the vehicle by emergency personnel. He was treated at the scene before being transported to UC Medical Center for treatment of serious injuries.
His status has not been released.
The crash remains under investigation.